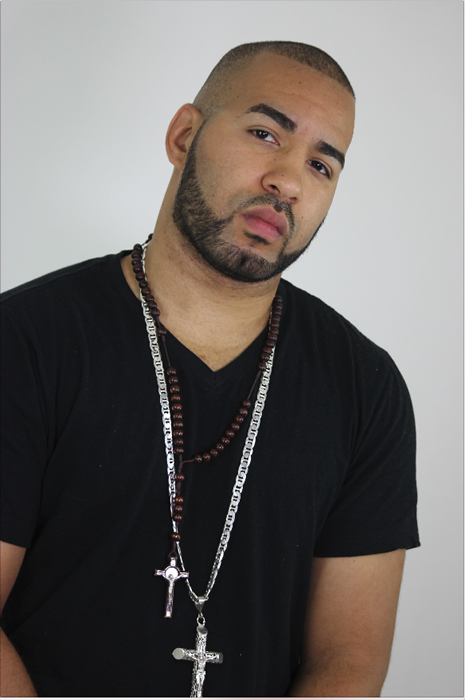 Episode 4: Loue Musica
Loue Musica shines the light on:
*Growing Up In Dorchester.
*His early interests and influences entering the music game.
*Managing 3 Careers.
*Educating young artist about the music game and life.
*His collaboration with Grammy Award Winning FATMAN SCOOP
Luis Carlos Castillo, known by the stage name Loue Musica, is an American Reggaeton artist. Born on October 7, 1986 to Dominican parents in Boston, MA Loue Musica grew up in a bilingual home with diverse musical taste.
 Loue Musica first explored rapping in English as a teenager. In high school, he rap battled on street corners and on the school bus to and from school. Loue Musica even recorded diss tapes to his counterparts. His early musical influences are KRS ONE, Snow, Geto Boys, ICE T, ICE Cube, the Notorious BIG, Tupac, Nas, and Jay-Z.
 At the same time that Loue Musica was rapping on street corners he developed a love for Playero and Reggaeton. Some of his favorite Reggaeton artists include Don Chezina, Daddy Yankee, Plan B, Zion y Lennox, Alexis y Fido and Tego Calderon. Artists Loue Musica is currently listening to today are Nicky Jam, Sean Paul, Alkaline, Vybz Kartel, J.Cole and Kendrick Lamar.
 Loue Musica's career took off in 2017 after successful sold out shows in Boston and the release of his debut album, Viaje Musical Vol.1. With his distinct accent, catchy choruses, and world class production Loue Musica has created a competitive sound in which he blends Zouk and Reggaeton as displayed in the hit song, "Corpo Bonito."
 Before pursuing his musical career, Loue Musica achieved academic success. He has a Master's degree from Columbia University and as a true Libra, Loue Musica, currently balances his musical career with other endeavors. He's a successful real estate entrepreneur, a high school educator who coaches basketball and track and he is a mentor for the youth in his community. On his leisure time Musica likes to travel worldwide, watch drama films, and write poetry.