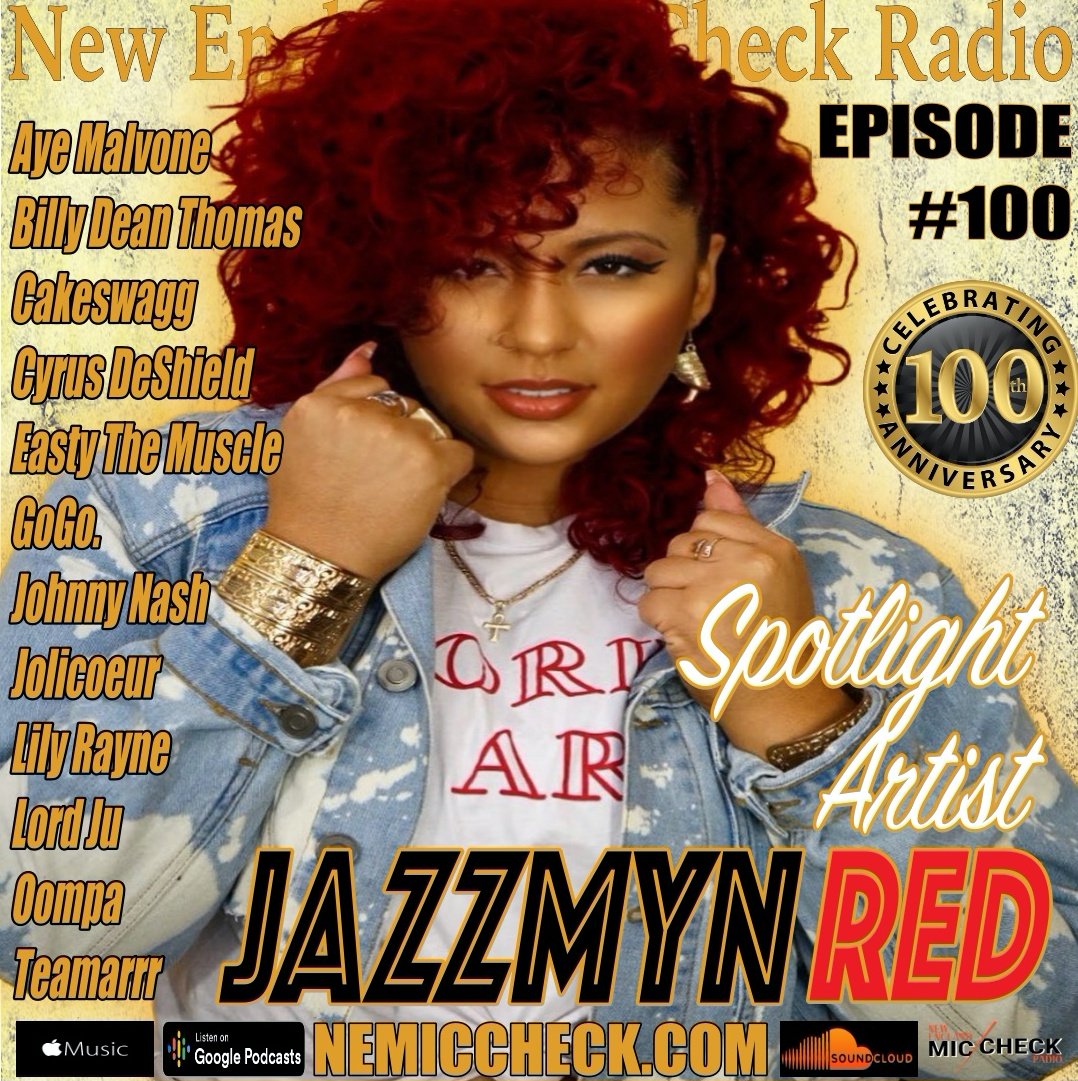 EPISODE #100 – Hip Hop, R&B & Urban Heat
Congratulations to all these amazing artists whose songs are included within our historic 100th Episode.  Your contribution to New England's Urban Music Culture is Priceless and it's an honor to be able to share your music to the World. 
@oompoutloud @cakeswagg @billydeanthomas @l0rdju @lilyisrayne @eastythemuscle @cyrus_deshield @imaliltcup @johnnynash @s.marie @ayemalvone @theofficialgogo @jolicoeur__ @tr3michaels @kaleojacobs @mattcorman @_8zipp @slitty401 @joebruce @brandieblaze and SPOTLIGHT ARTIST @jazzmynred Now Streaming at nemiccheck.com and your favorite DSP.