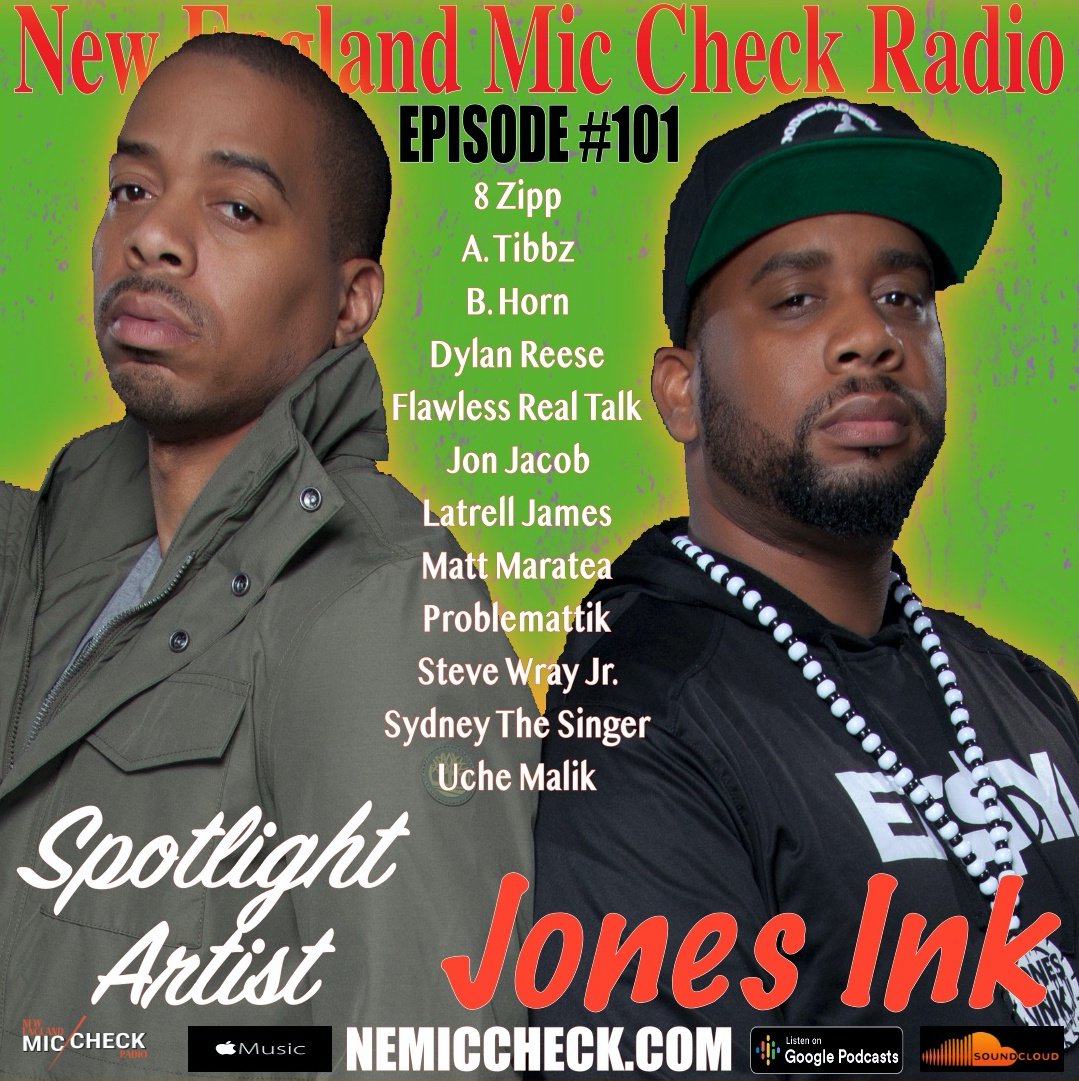 EPISODE #101 – Hip Hop, R&B, Afrobeats & Urban Heat
Congratulations to all these amazing artists whose songs are included within Episode #101.  Your contribution to New England's Urban Music Culture is Priceless and it's an honor to be able to share your music to the World. 
@latrelljames @bhornmusic @livinanoyd @_8zipp @shaybandzomt @flawlessrealtalk_central @mattmaratea @sydney_thesinger @dylanreesemusic @mrloveballad @jonjacobmusic @problemattik617 @uchemalik @iamstevewrayjr @atibbz @therealseefour @joulsjuliano @prince_smooth @deboblackstar @munashemututu @herotheemcee @ddwili and SPOTLIGHT ARTIST @jonesink2020 Now Streaming at nemiccheck.com and your favorite DSP.