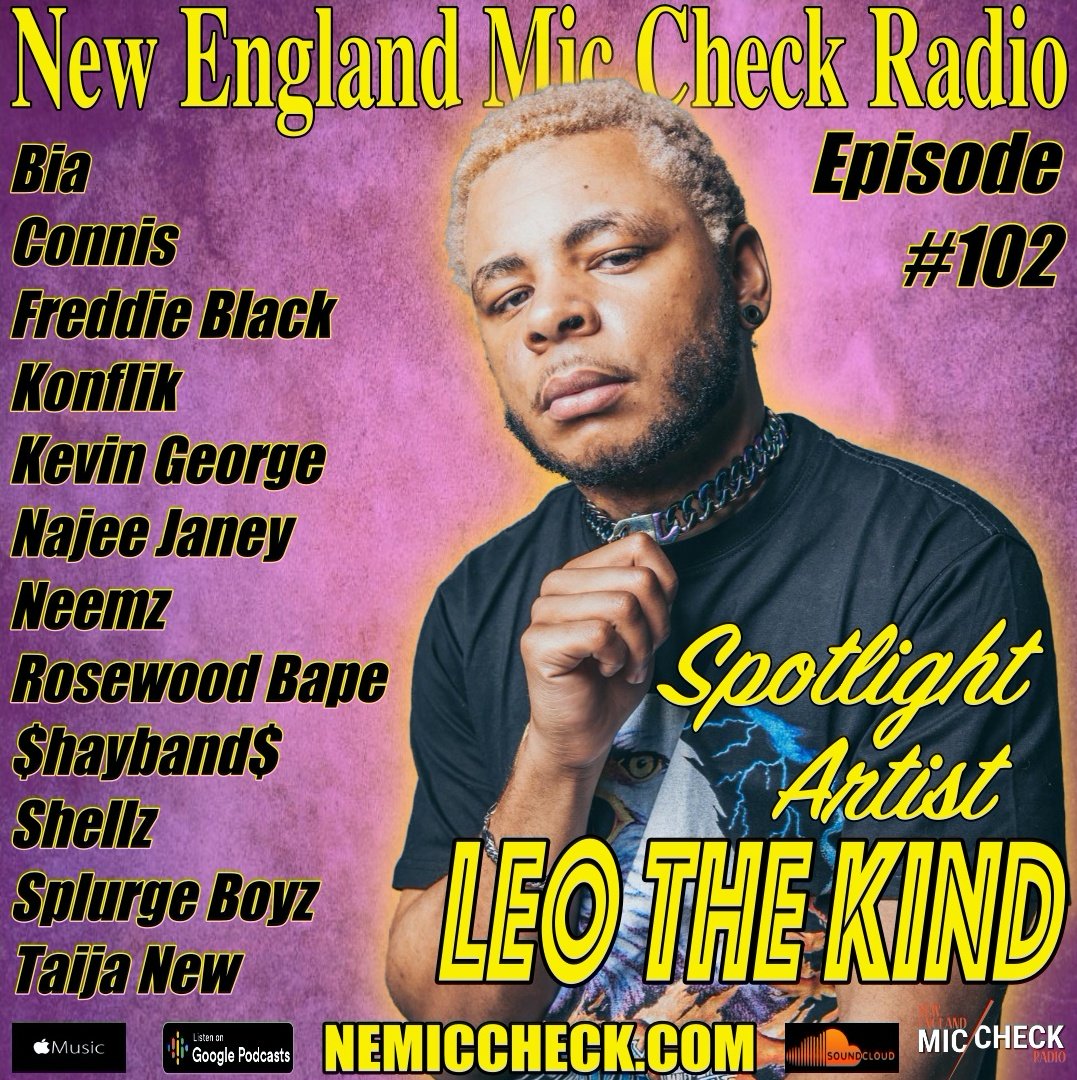 EPISODE #102 – Hip Hop, R&B, & Urban Heat
Congratulations to all these amazing artists whose songs are included within Episode #102.  Your contribution to New England's Urban Music Culture is Priceless and it's an honor to be able to share your music to the World. 
@connisssss @latrelljames @bia @neemz__ @splurgeboyz @fblack401 @tonespliff @taijanew @najeejaney @_konflik @termanologyst @itskevingeorge @rosewoodbape @shaybandzomt @shellzwithaz @_8zipp @l0rdju @thedutchrebelle @fredthegodsonmusic @plainfacedgirl @jaelynx @brooklynnicole @mozadomusic @tswanmusic and SPOTLIGHT ARTIST @leothekind 
*Just Ask your voice activated device to play "New England Mic Check Radio" 
Stream at nemiccheck.com or your favorite DSP.
On this Episode Spotlight Artist Leo The Kind talks about:
His introduction to music
His musical family and influences
His Boston Music Award win
New Music and Visuals
And much more…