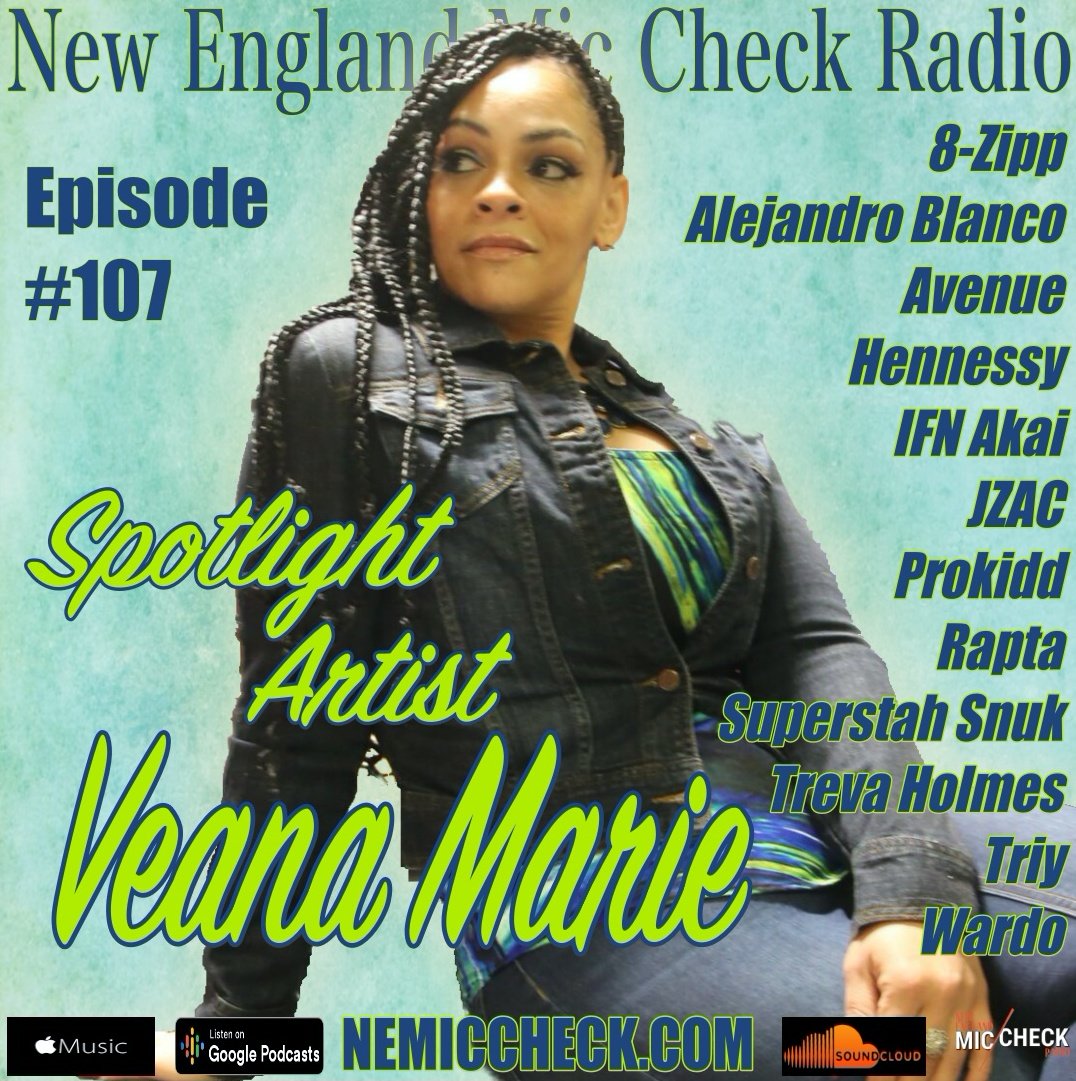 Episode #107 – Hip Hop, R&B, & Urban Heat
Congratulations to all these amazing artists whose songs are included within Episode #107.  Your contributions to New England's Urban Music Culture is Priceless and it's an honor to be able to share your music to the World. 
@wardo610 @03_dayday_ @itstriy @prince_smooth @jzacmusic @rapta @roakii @superstahsnuk @easymoneyst @avenueblvd @icyakai @dylanbarstow978 @alejandroblvnco @_8zipp @porkidd @trevaholmes @poursomehenny @ayemalvone @sigshalome @lilyisrayne @imaliltcup @l0rdju @bia @sevyn and SPOTLIGHT ARTIST @veana.marie  
*Just Ask your voice activated device to play "New England Mic Check Radio"* 
Or Stream at nemiccheck.com or your favorite DSP.
#Episode107 #NewEnglandMicCheckRadio #NewEngland #UrbanRadioStation #24/7 #AllDay #Everyday #TheWeekendTakeOver #TheQuietStorm #Unmeasured #FromThe HeartHipHopReview #SundayArtistSpotlight #CommercialFree #AllWeekendLong #EveryWeekend #NewEnglandUrbanMusic #HipHop #R&B #Caribbean #AfroBeats #UrbanHeat #BestArtists #BestSongs #NewEnglandUrbanMusicCulture #LivesHere #TurnUpWithUs