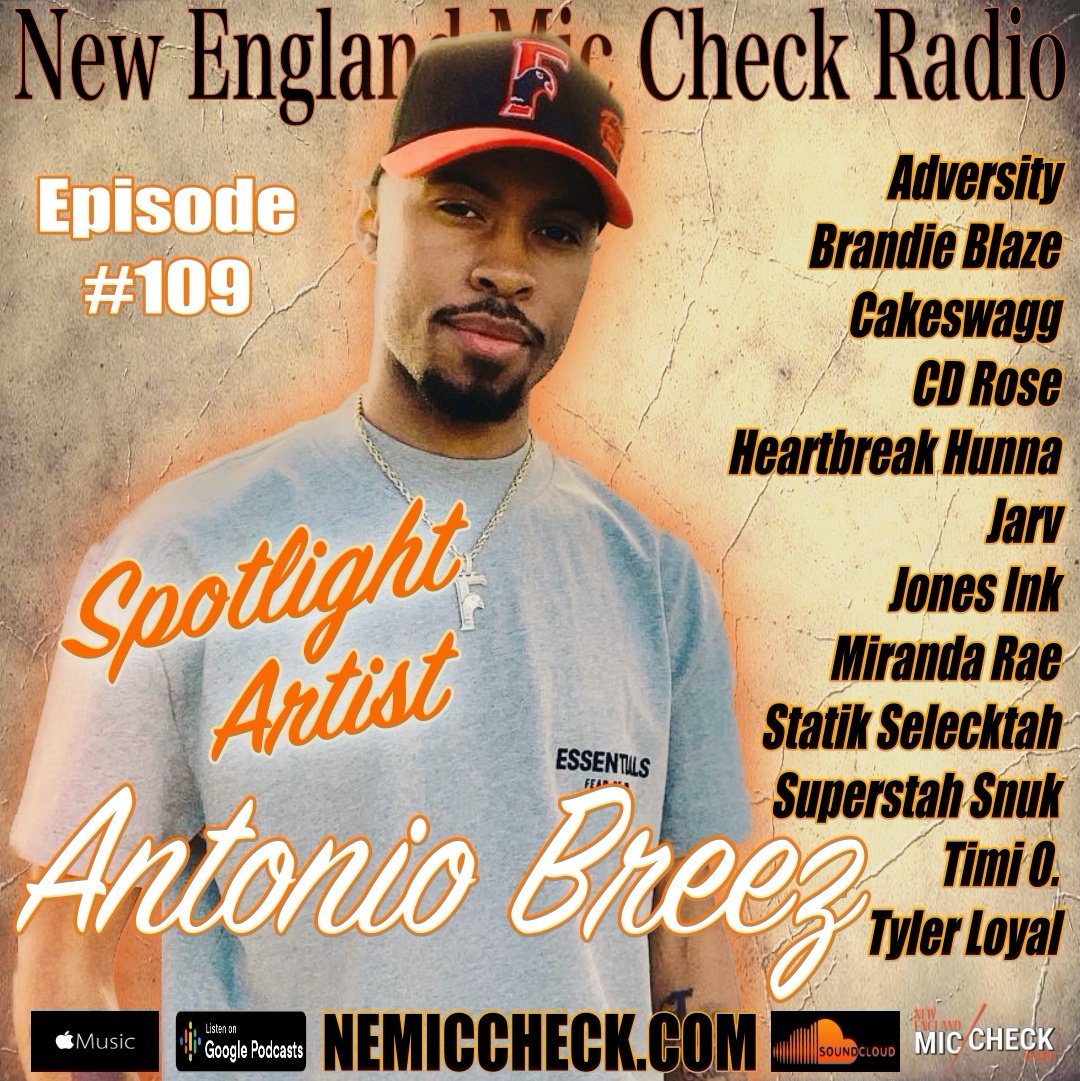 EPISODE #109- Hip Hop, R&B, Afrobeats & Urban Heat
Congratulations to all these amazing artists whose songs are included within Episode #109. Your contributions to New England's Urban Music Culture is Priceless and it's an honor to be able to share your music to the World.
@jarvmakesmusic @therealmrlif @heartbreakhunna @adversity627 @crillim_ @thewhittyflow @superstahsnuk @ishantherapper @tylerloyal @timitwostrand @jonesink2020 @statikselekt @millyz @brandieblaze @cakeswagg @cd.rose @itsamandarae @whytri_ @jonglass_ @_konflik @termanologyst @itskevingeorge @taijanew @neemz_ @joynerlucas @tydollasign and SPOTLIGHT ARTIST @antoniobreez
*Just Ask your voice activated device to play "New England Mic Check Radio"*
Or Stream at nemiccheck.com or your favorite DSP.