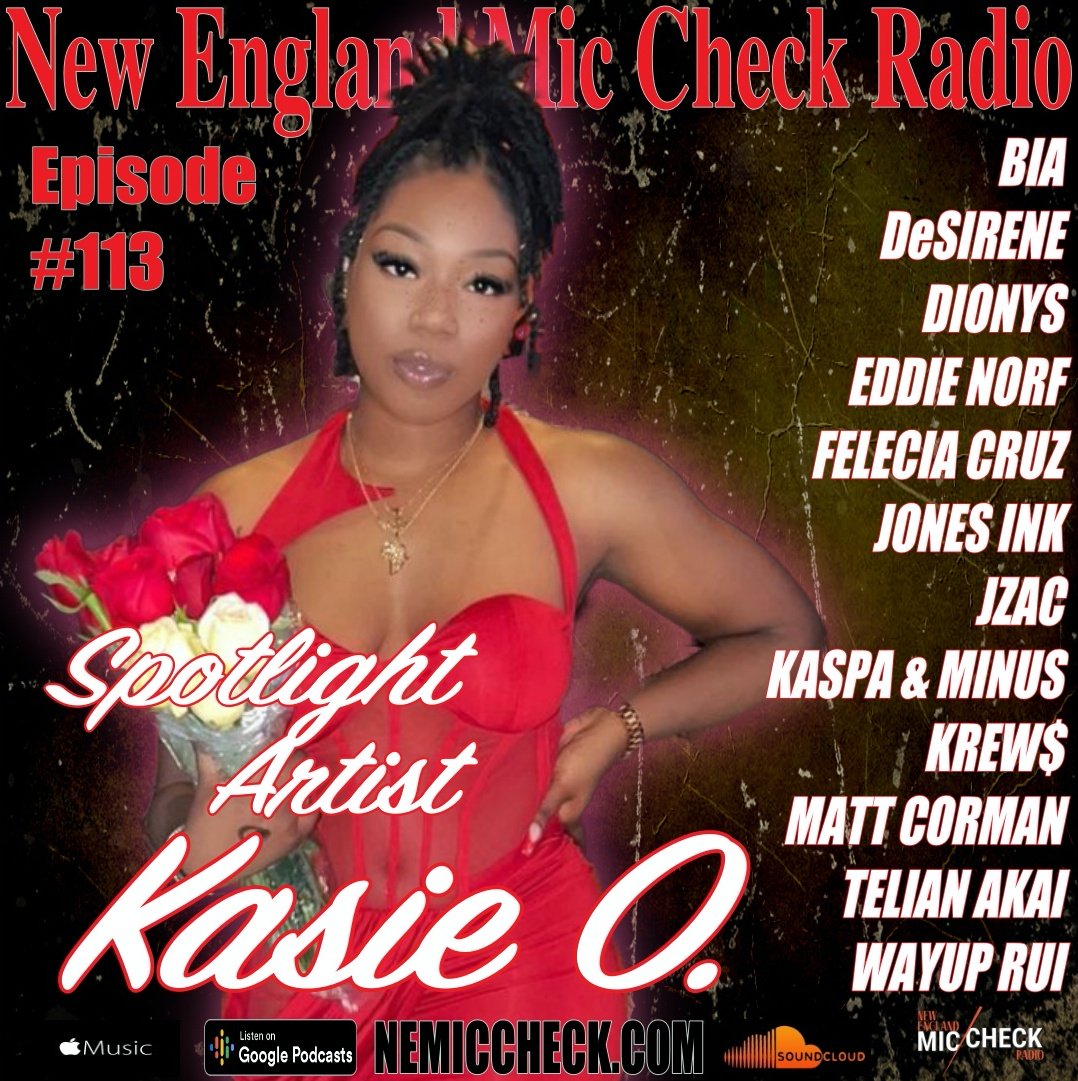 EPISODE #113 – Hip Hop, R&B, Afrobeats & Urban Heat
Posted on
August 31, 2023
Major shoutouts to all the talented artists whose tracks are included within Episode #113. Your contributions to the Urban Music Culture in New England are absolutely priceless, and we're beyond stoked to spread your music to our Community and the World. Much love and respect!
@bia @wayup.rui @desirene__ @mattcorman @offlnekrews @eddynorf @dionys93 @jonesink2020 @getbenny @jzacmusic @louiethaprofit @feleciacruz @kaspahiphop @mrminusmusic @telianakai @livinanoyd @problemattik617 @mdotboston @alexander_padei @jazzmynred @joynerlucas @oompoutloud & Spotlight Artist @therealkasieo.
*Just Ask your voice activated device to play "New England Mic Check Radio"* 
Or Stream at nemiccheck.com or your favorite DSP.