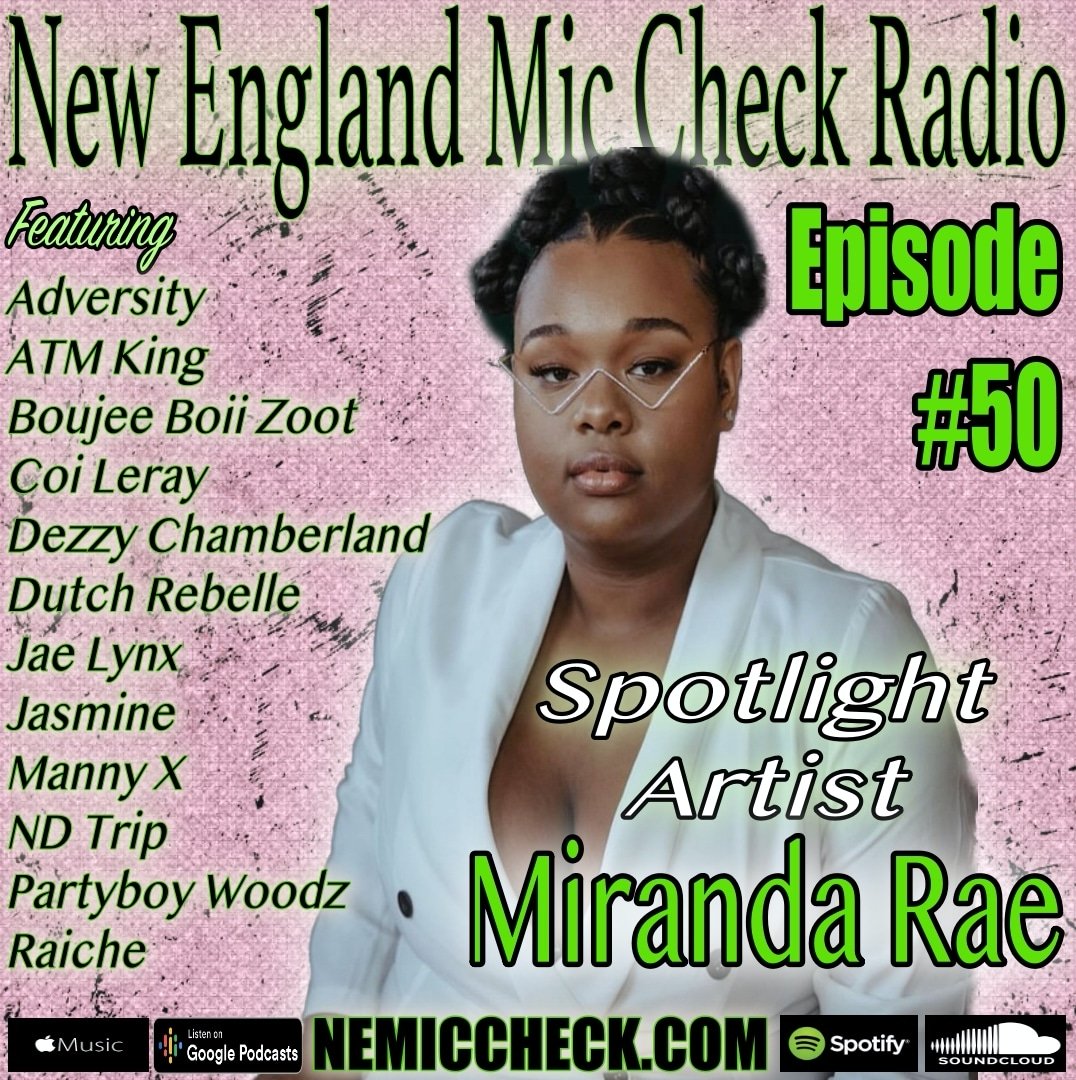 Episode #50 – R&B, Hip Hop & Urban Heat
Congratulations to all of these amazing Artists whose songs are included within our Milestone Episode #50.  Your contributions to New England's Urban Music Culture is priceless and it's an honor to be able to share your music to the world. 
@adversity627 @ayefur @jasminemohit @chrisbilligoat @boujeeboiizoot @mynameisraiche @ndtrip @lyricsbyeva @atm_._king @maesyng @jaelynx_ @_ynwbslime @dezzychamberland @mic_ross @thedutchrebelle @fredthegodsonmusic @coileray @lildurk @mirandarae_music @mistertrombone @iammannyx @tpain @thearcitype @djpain617 @najeejaney @zakiyyah_official @chelleymarie @_asiavu @mrshammi @deebzlenuz and includes an Exclusive Interview with Spotlight Artist @mirandarae_music streaming now on NEMICCHECK.COM or your favorite music streaming platform.