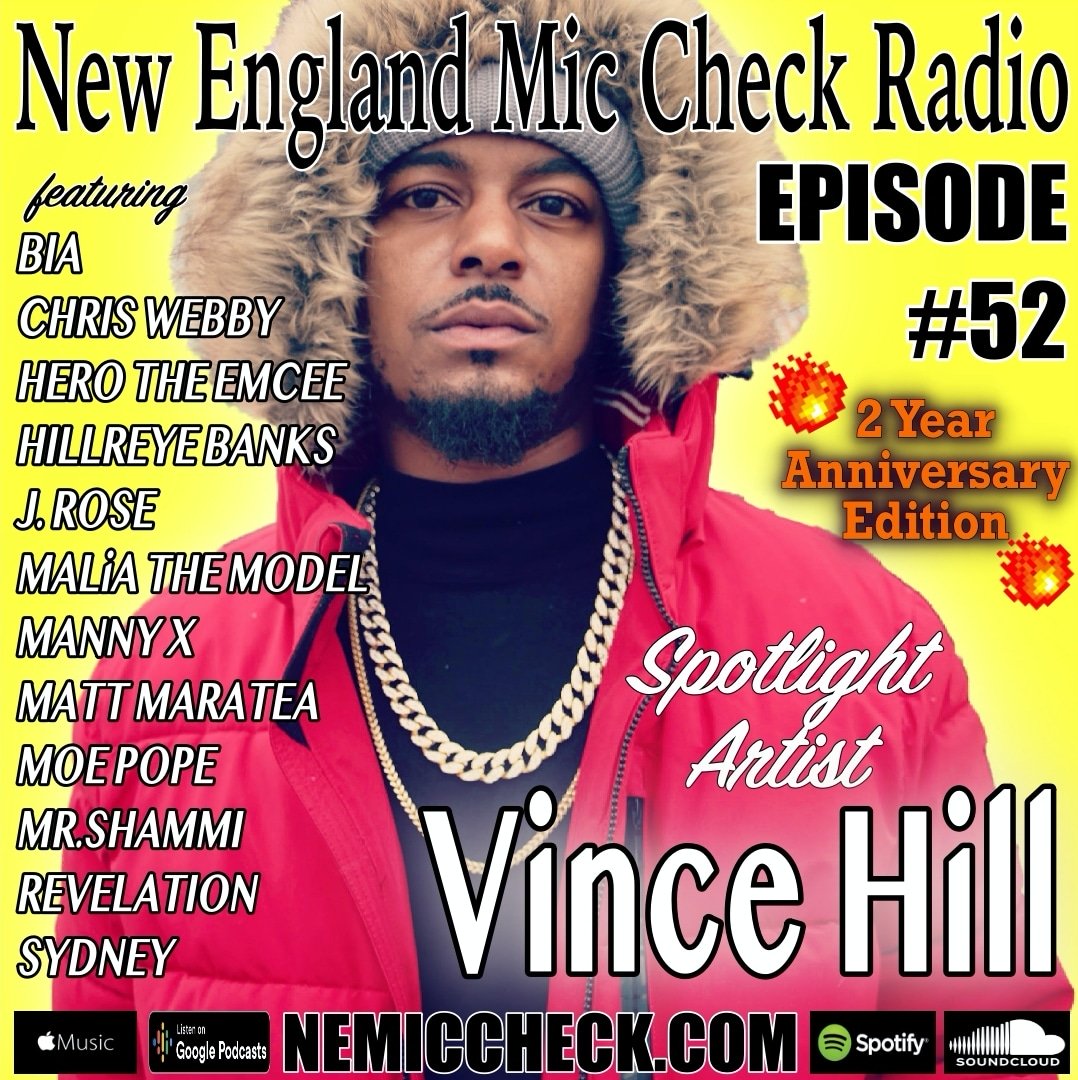 Episode #52 – R&B, Hip Hop, Dancehall & Urban Heat
This Episode marks 2 years of bringing the region's best urban music to the world and we sincerely appreciate all the love and support for what we do here at NEMC Radio. Congratulations to all of these amazing Artists whose songs are included within our Milestone Episode #52.  Your contributions to New England's Urban Music Culture are priceless and it's an honor to be able to share your music to the world. 
@bia @moepope @rekshiphop @mattmaratea @chriswebby @iammannyx @jrosemusic @mrshammi @revofems @djflipcyide @malia_themodel @herotheemcee @hillreye @sydney_thesinger @joynerlucas @danita_pg @goldspace_music @latrelljames @coileray and includes an Exclusive Interview with Spotlight Artist @vincehillhiphop STREAMING NOW on NEMICCHECK.COM or your favorite music streaming platform.