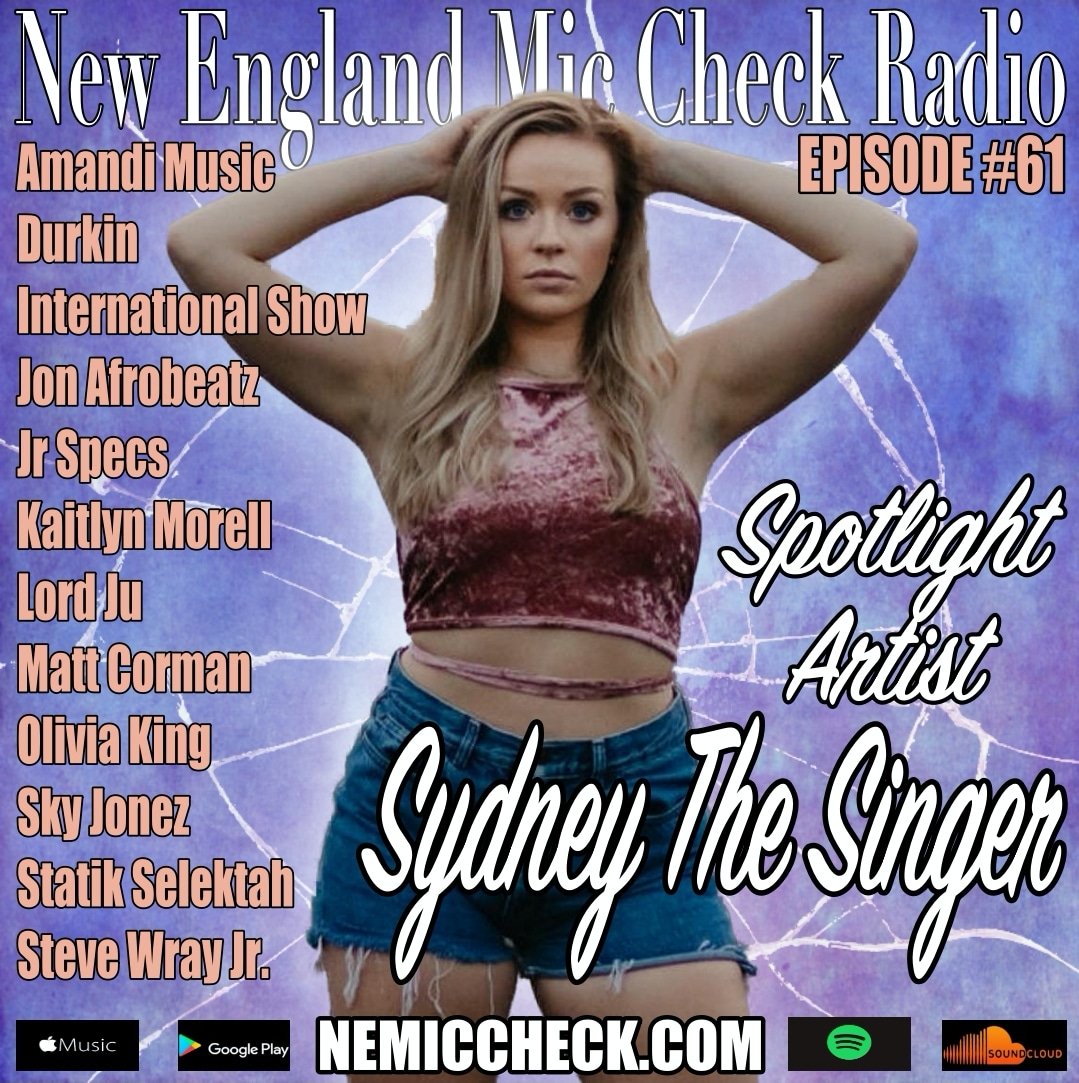 EPISODE #61 – Hip Hop, R&B Dancehall & Urban Heat
Posted on
August 25, 2021
Congratulations to all these amazing artists whose songs are included within Episode #61.  Your contributions to New England's Urban Music Culture is Priceless and it's an honor to be able to share your music to the world.  
@therealkaitlynmorell @jrspecs @durkinmusic @latrelljames @amandimusic @jonafrobeatz  and includes an exclusive Spotlight Interview with @sydney_thesinger @itslordju @statikselekt1 @termanologyst @sammyadams @miajae @therealskyjonez @boodahawk @mattcorman @intlshow @oliviakingmusic @iamstevewrayjr @teamarrr @dadremusic @gazakim_music @djtreasuremusic @realmonaveli @supersmashbroz @newfamellc
and SPOTLIGHT ARTIST @sydney_thesinger
Now Streaming at nemiccheck.com and your favorite music streaming platform.