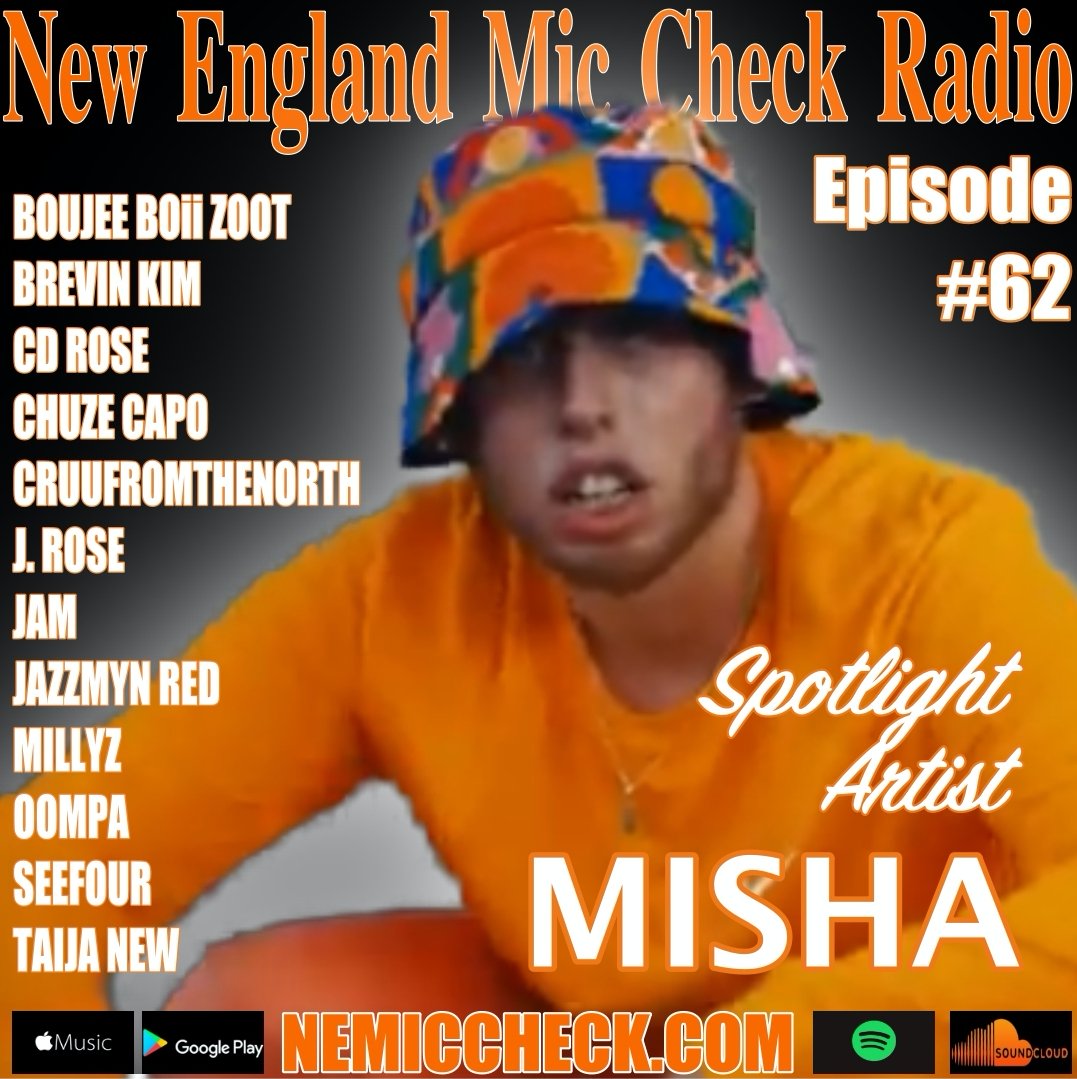 EPISODE #62 Hip Hop, R&B & Urban Heat
Posted on
September 9, 2021
Congratulations to all these amazing artists whose songs are included within Episode #62.  Your contributions to New England's Urban Music Culture is Priceless and it's an honor to be able to share your music to the world.  

@oompoutloud @boojeeboiizoot @jrosemusic @millyz @jazzmynred @therealseefour @jamizzle @termanologyst @taijanew @cruufromthenorth @chuze_capo @shellzwithaz @brevinkim @cd.rose @statikselekt @sammyadams @miajae @cyrus_deshield @kettiemunroemusic @herotheemcee @itsmirandarae
and SPOTLIGHT ARTIST @_mynamemisha
Now Streaming at nemiccheck.com and your favorite music streaming platform.