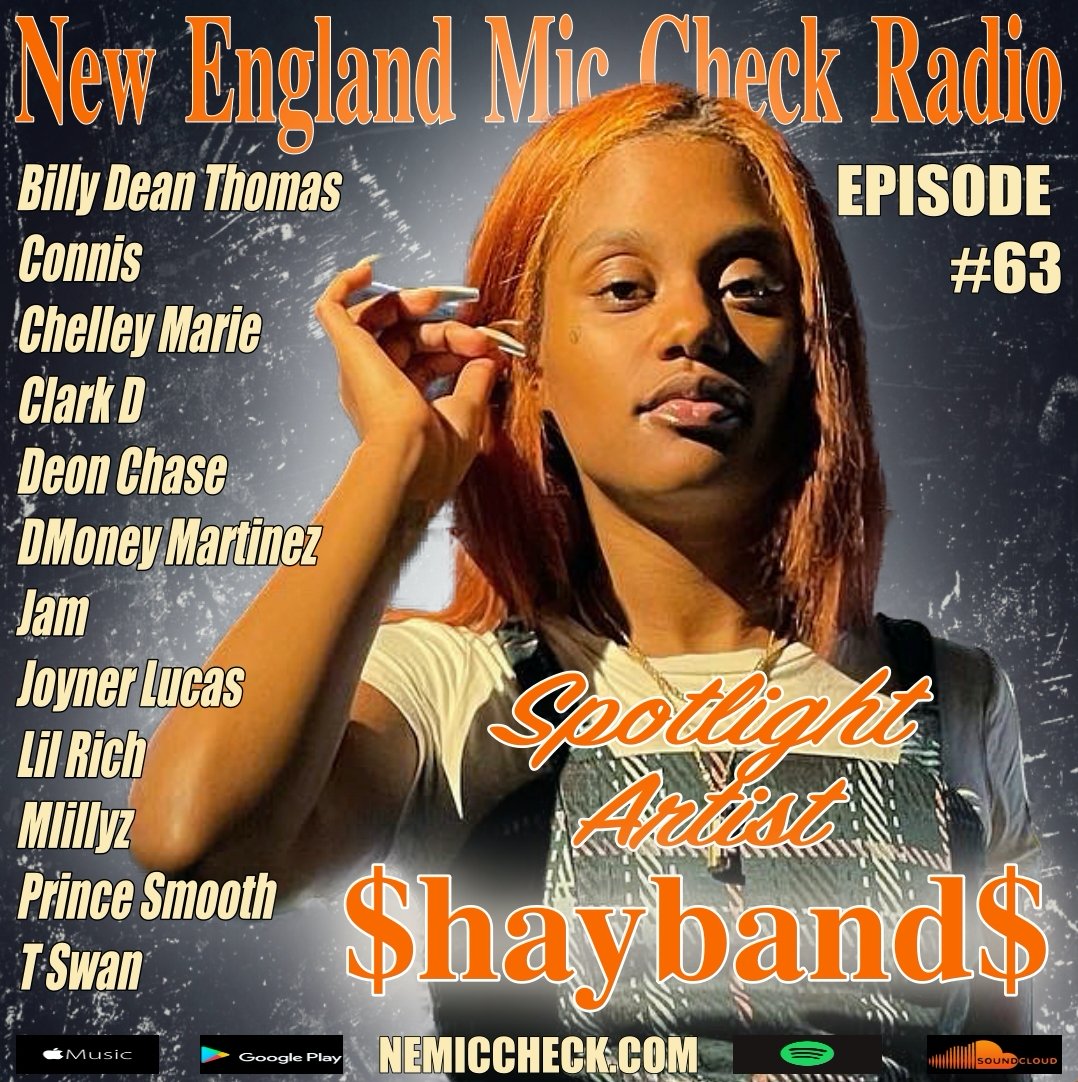 EPISODE #63 – Hip Hop, R&B & Urban Heat
Posted on
September 23, 2021
Congratulations to all these amazing artists whose songs are included within Episode #63.  Your contributions to New England's Urban Music Culture is Priceless and it's an honor to be able to share your music to the world.

@joynerlucas @liltjay @dmoneymartinez @lilrich @billydeanthomas @michaelchristmas @tswanmusic @jamizzlle @superstahsnuk @connis02139 @latrelljames @s4lem @millyz @_8zipp @prince_smooth @sirclarkd @chelleymarie @deonchase @itslordju @justdjwhysham @cakeswagg @kaywattzlife @oompoutloud @bia @lildurk @kforknasty @glvsshouse
and SPOTLIGHT ARTIST @shaybandzomt
Now Streaming at nemiccheck.com and your favorite music streaming platform.