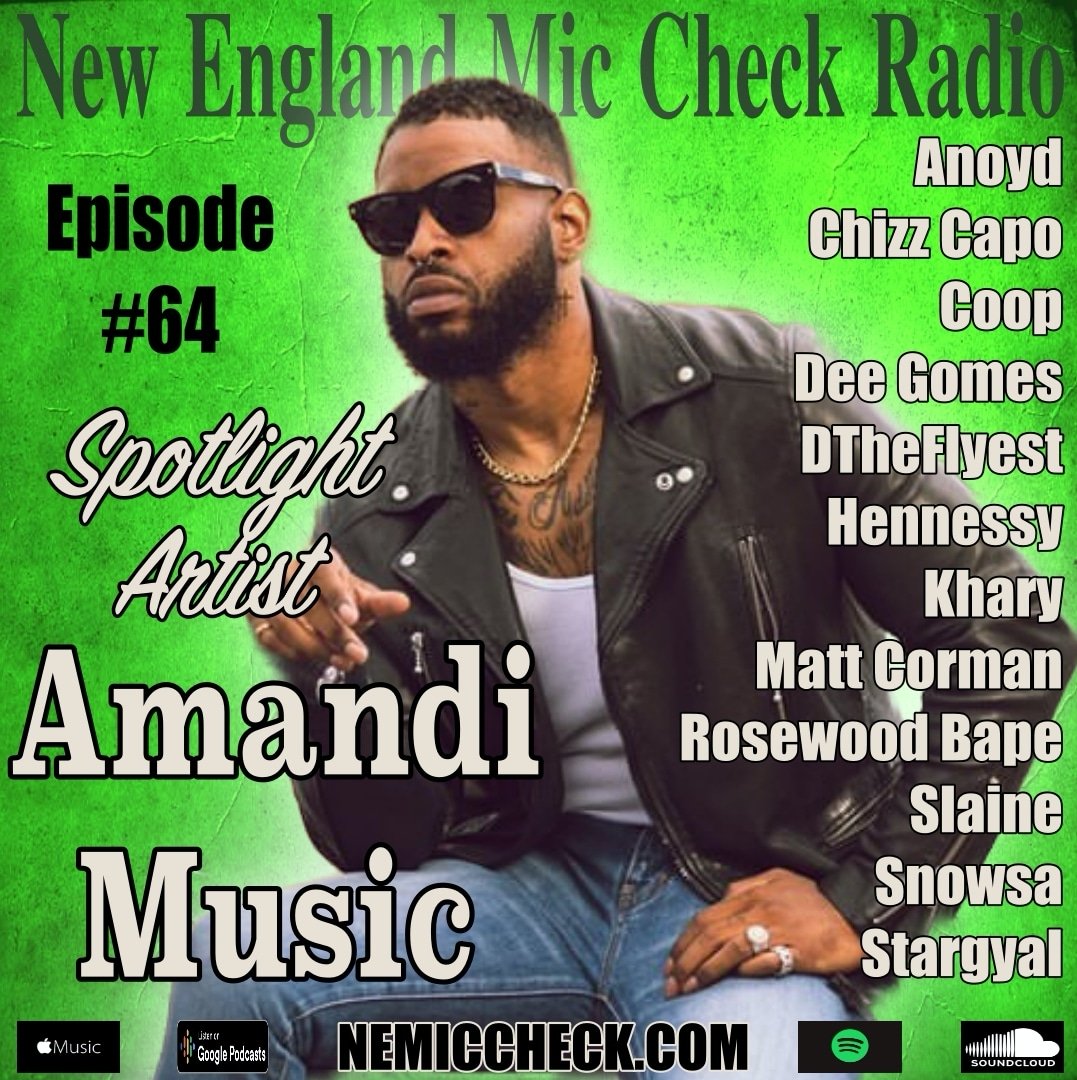 EPISODE #64 – Hip Hop, R&B Dancehall & Urban Heat
Posted on
October 7, 2021
Congratulations to all these amazing artists whose songs are included within Episode #64.  Your contributions to New England's Urban Music Culture is Priceless and it's an honor to be able to share your music to the world.  
@snowsa_ @fixcoop @seriousgomes @jaelynx_@dtheflyestbtl @slainesworld @ritehookofficial @rosewoodbape @stargyaltrippy @livinanoyd @chriswebby @sorrykhary @mattcorman @chizz_capo @poursomehenny @najeejaney @milkshawbenedict @dmoneymartinez @malia_themodel @jamizzle @termanologyst @roulettefromdahills @kinglo508 @_troman @tr3michaels and SPOTLIGHT ARTIST @amandimusic
Now Streaming at nemiccheck.com and your favorite music streaming platform.