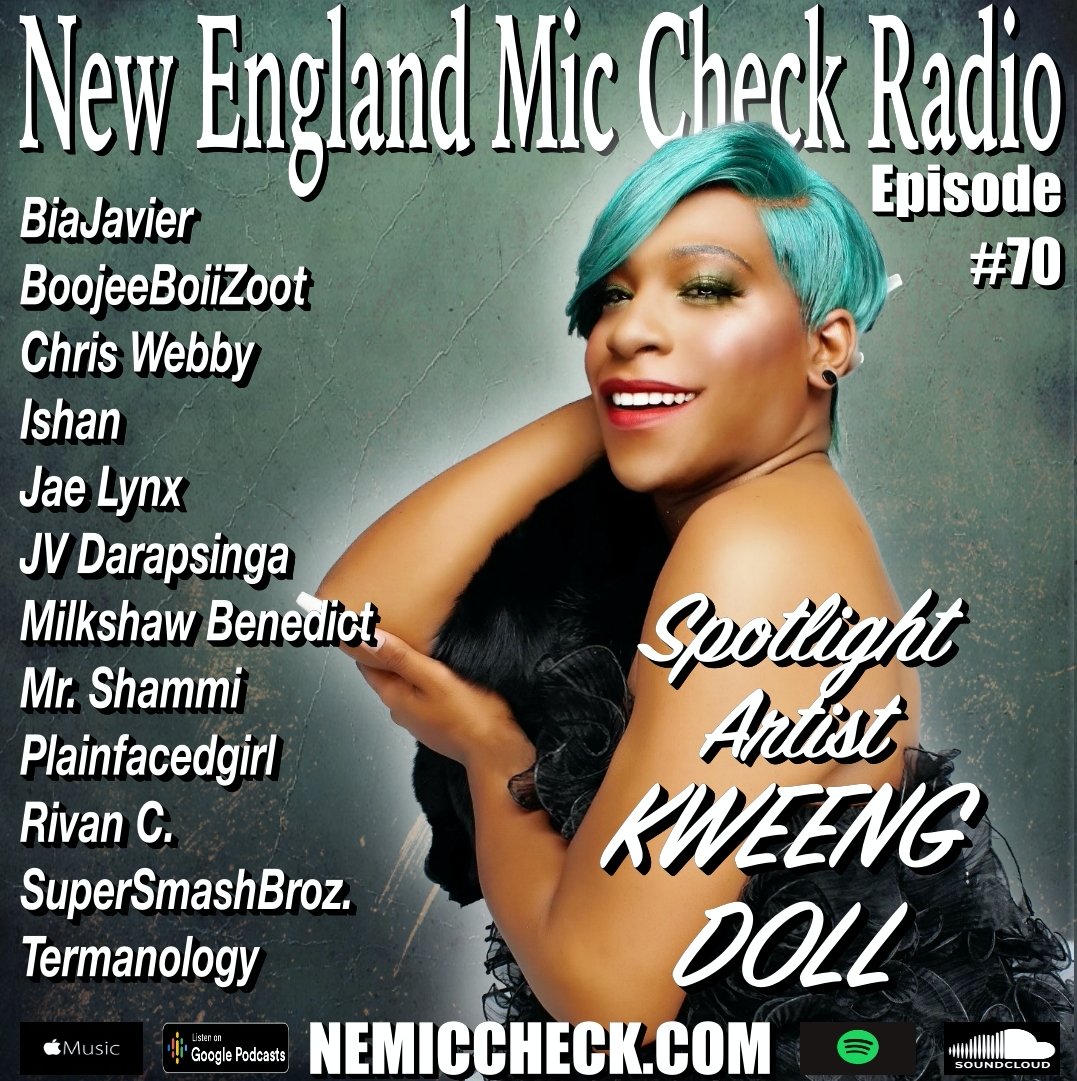 EPISODE #70 – Hip Hop, R&B Dancehall & Urban Heat
Posted on
December 30, 2021
Congratulations to all these amazing artists whose songs are included within Episode #70.  Your contributions to New England's Urban Music Culture is Priceless and it's an honor to be able to share your music to the world. 
@ishantherapper @rivanrules @boujeeboiizoot @jaelynx @plainfacedgirl @iamjavondrs @djchubbychubb @supersmahbroz @echezona2000 @mrshammi @chriswebby @livinanoyd @milkshawbenedict @termanologyst @cakeswagg @meeco_music @access44 @biajavier @itslordju @realmonaveli @tsu_surf @michaelchristmas @dalocksmith @apathy @real_yung_kobra @rosewoodbape @mattcorman and SPOTLIGHT ARTIST @kweengdoll 
Now Streaming at nemiccheck.com and your favorite music streaming platform.