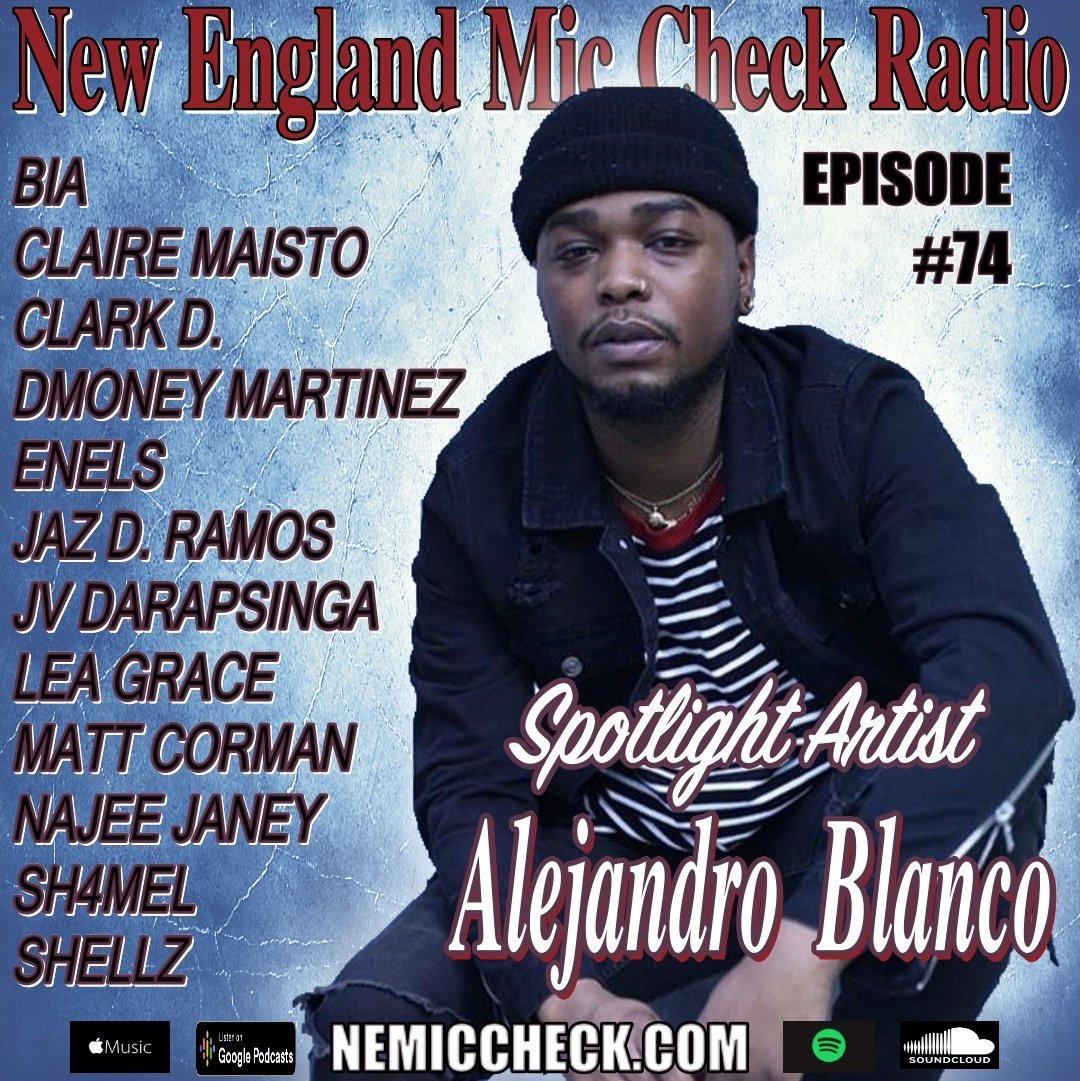 EPISODE #74 – Hip Hop, R&B & Urban Heat
Posted on
February 24, 2022
Congratulations to all these amazing artists whose songs are included within Episode #74.  Your contributions to New England's Urban Music Culture is Priceless and it's an honor to be able to share your music to the world. 
@sh4mel_ @najeejaney @sean_xxix @shellzwithaz @thedutchrebelle @iamleagrace @sirclarkd @guyclaude_ @jazd.ramos @enels278 @slainsworld @bia @dmoneymartinez @mattcorman @iamjavondrs @claire.maisto @latrelljames @sorrykhary @dutchydobad @joynerlucas @stizzy_leftlane and SPOTLIGHT ARTIST @alejandroblvnco
Now Streaming at nemiccheck.com and your favorite music streaming platform.