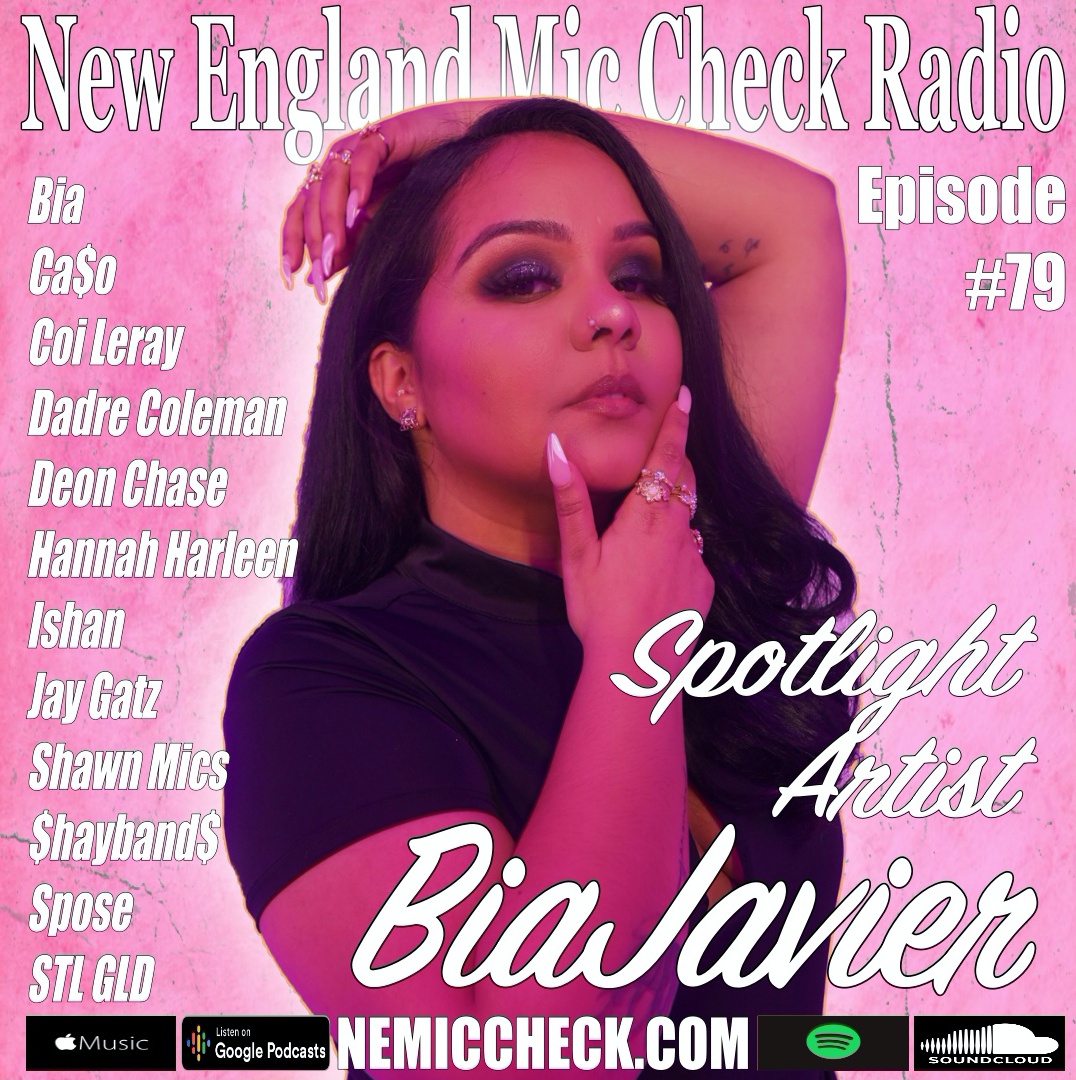 EPISODE #79 – Hip Hop, R&B, Dancehall & Urban Heat
Congratulations to all these amazing artists whose songs are included within Episode #79.  Your contributions to New England's Urban Music Culture is Priceless and it's an honor to be able to share your music to the World. 
@coileray @bleuvandross @ishantherapper @shaybandzomt @sidestreetcapo @spizzyspose @jxckdowd @hannahharleen @shawnmicsofficial_  @onesonclang @eastythemuscle @stlgld @leedzedu @slainsworld @rekshiphop @thearcitype @dadremusic @djtreasuremusic @bia @thejcolebible @deonchase @therealjaygatz @cyrus_deshield @imaliltcup  @joynerlucas @livinanoyd @chriswebby and SPOTLIGHT ARTIST @biajavier
Now Streaming at nemiccheck.com and your favorite music streaming platform.
On this Episode BiaJavier Talks About:
Her Family
Growing Up In Lawrence, Ma
Her first singing experience
Combining English and Spanish within her song writing
Her Collaborations with Lisa Bello & Rosewood Bape
What's in store for the future and more…