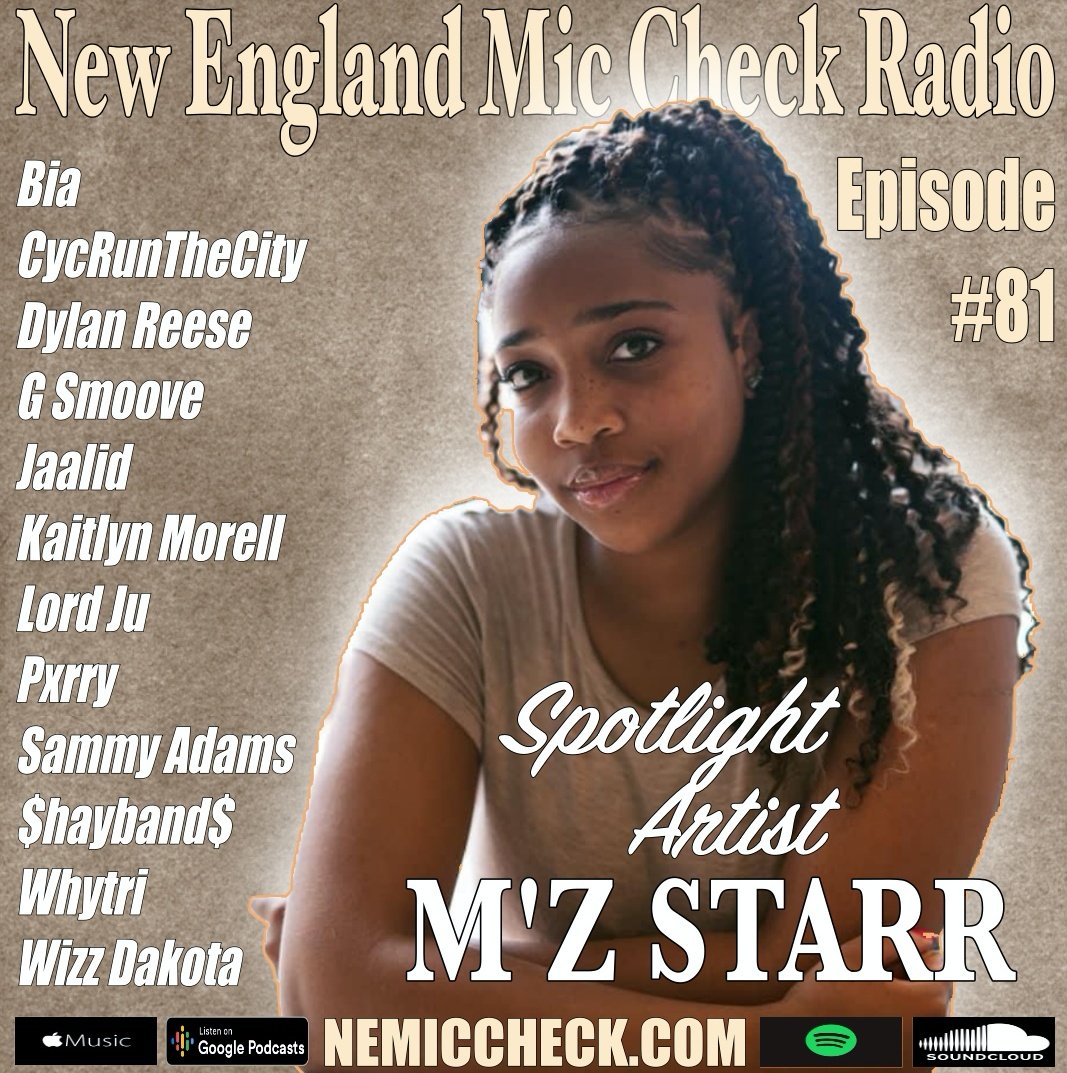 EPISODE #81 – Hip Hop, R&B & Urban Heat
Congratulations to all these amazing artists whose songs are included within Episode #81.  Your contributions to New England's Urban Music Culture is Priceless and it's an honor to be able to share your music to the World. 
@therealkaitlynmorell @cycrunthetown @dylanreesemusic @bennymayne @jaalidofficial @officiallypxrry @l0rdju @sammyadams @beats_by_danial @marchy.mp3 @whytri_ @jonglass_ @wizzdakota @the_smoovest617 @bia @shaybandzomt @coileray @nicky_minajfa @joynerlucas @lilrich @jazzcartier @theloop_ig @mattcorman @longlivelilah and SPOTLIGHT ARTIST @mzstarr_
Now Streaming at nemiccheck.com and your favorite music streaming platform.