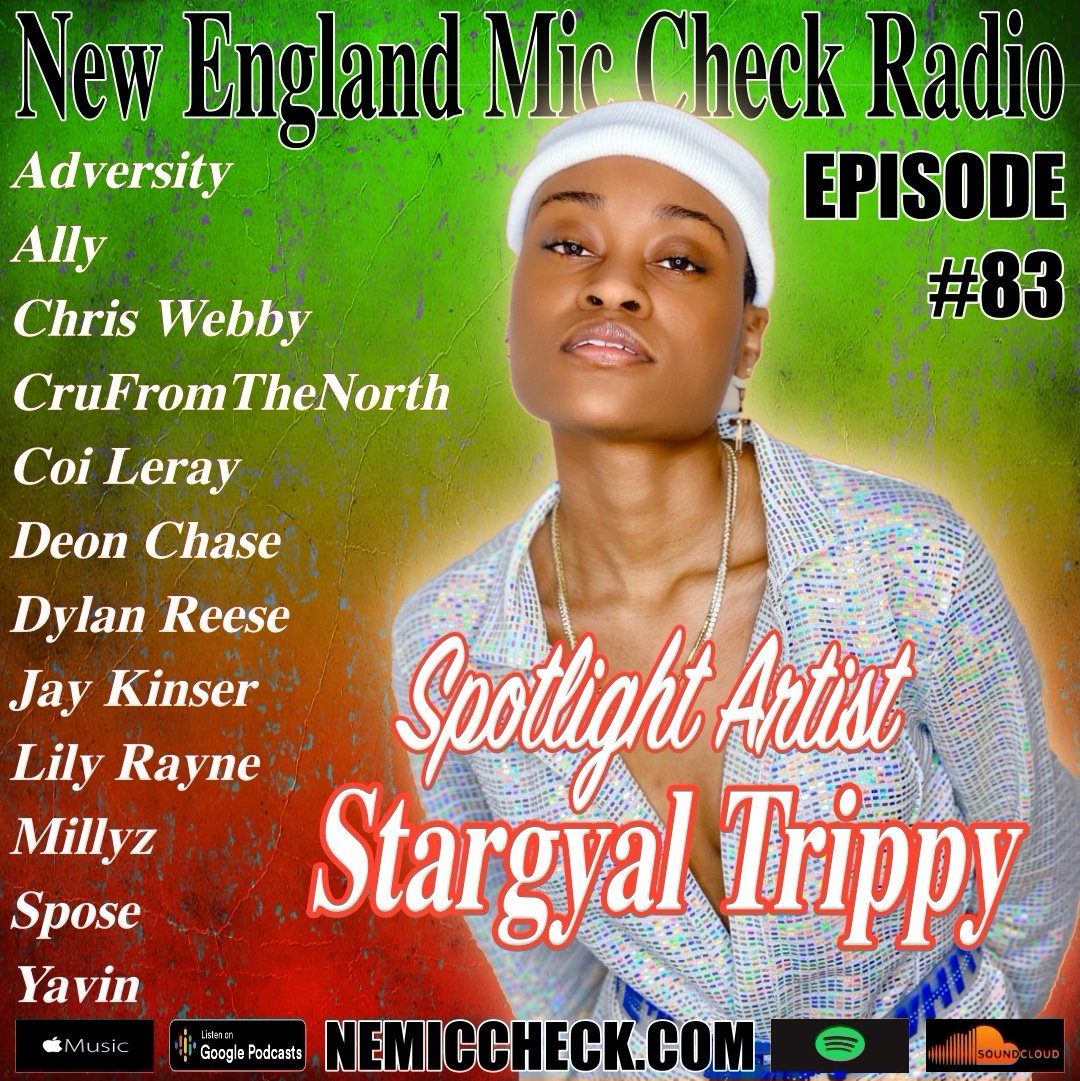 EPISODE #83 – Hip Hop, R&B, Caribbean & Urban Heat
Congratulations to all these amazing artists whose songs are included within Episode #83.  Your contributions to New England's Urban Music Culture is Priceless and it's an honor to be able to share your music to the World. 
@crufromthenorth @btldrizzy @allydoody @adversity627 @donziop @lilyisrayne @helloyavin @michaelchristmas @deonchase @jaykinderexp @bheavy_ @xlboston @millyz @dtheflyestbtl @chriswebby @xandergoodheart @spizzyspose @jarvmakesmusic @thearcitype @coileray @hermusicofficial @dylanreesemusic @nomorejxck @lukiespitta @moneymav @latrelljames @whytri_ @jonglass_ @rekshiphop @statikselekt and SPOTLIGHT ARTIST @stargyaltrippy
Now Streaming at nemiccheck.com and your favorite DSP.