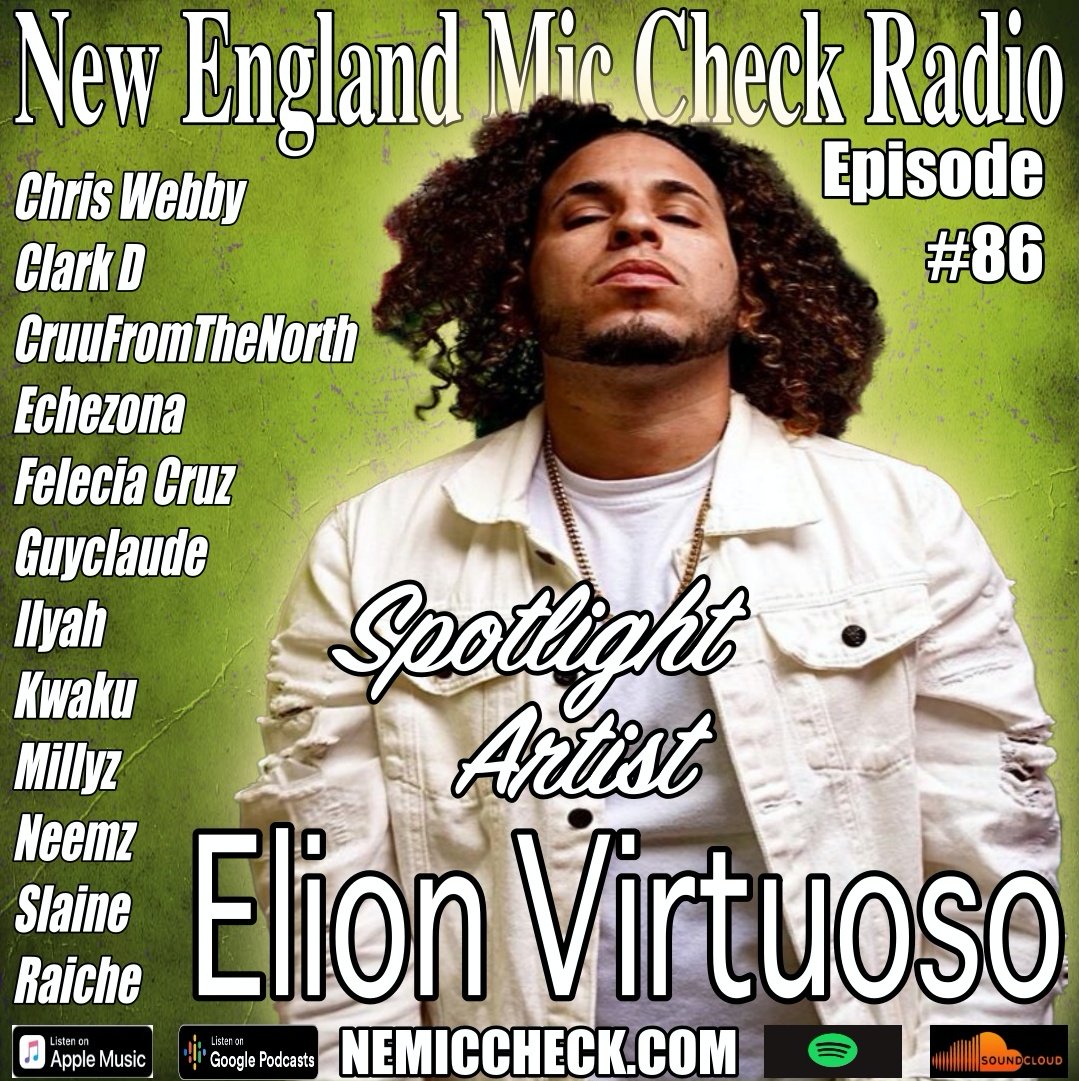 EPISODE #86 – Hip Hop, R&B, Afrobeats & Urban Heat
Posted on
August 11, 2022
Congratulations to all these amazing artists whose songs are included within Episode #86.  Your contributions to New England's Urban Music Culture is Priceless and it's an honor to be able to share your music to the World. 
@sirclarkd @themayestar @cruufromthenorth @toru_oro_na_denti @dtheflyestbtl @thabostonboss @feleciacruz @ilyahofficial @phill_mycup @neemz__ @guyclaude_ @echezona2000 @chriswebby @millyz @slainsworld @stlgld @thearcitype @mynameisraiche @chasechowder @therealkaitlynmorell @iamgiodee @producedbygeorge @msfionaclarke and SPOTLIGHT ARTIST @elion_virtuoso 
Now Streaming at nemiccheck.com and your favorite DSP.
#Episode86 #Guesswho #PodcastEpisodes #UrbanMusicPodcast #NewEnglandMicCheckRadio #RegionalUrbanRadio #TheWeekendTakeOver #TheQuietStorm #TheWeekendVibeCheck #TheFirePit #FromTheHeartHipHopReview #SundayArtistSpotlight #AllWeekendLong #EveryWeekend #NewEnglandUrbanMusic #HipHop #R&B #Caribbean #AfroBeats #Reggae #UrbanHeat #BestArtists #BestSongs #NewEnglandUrbanMusicCulture #LivesHere #TurnUpWithUs