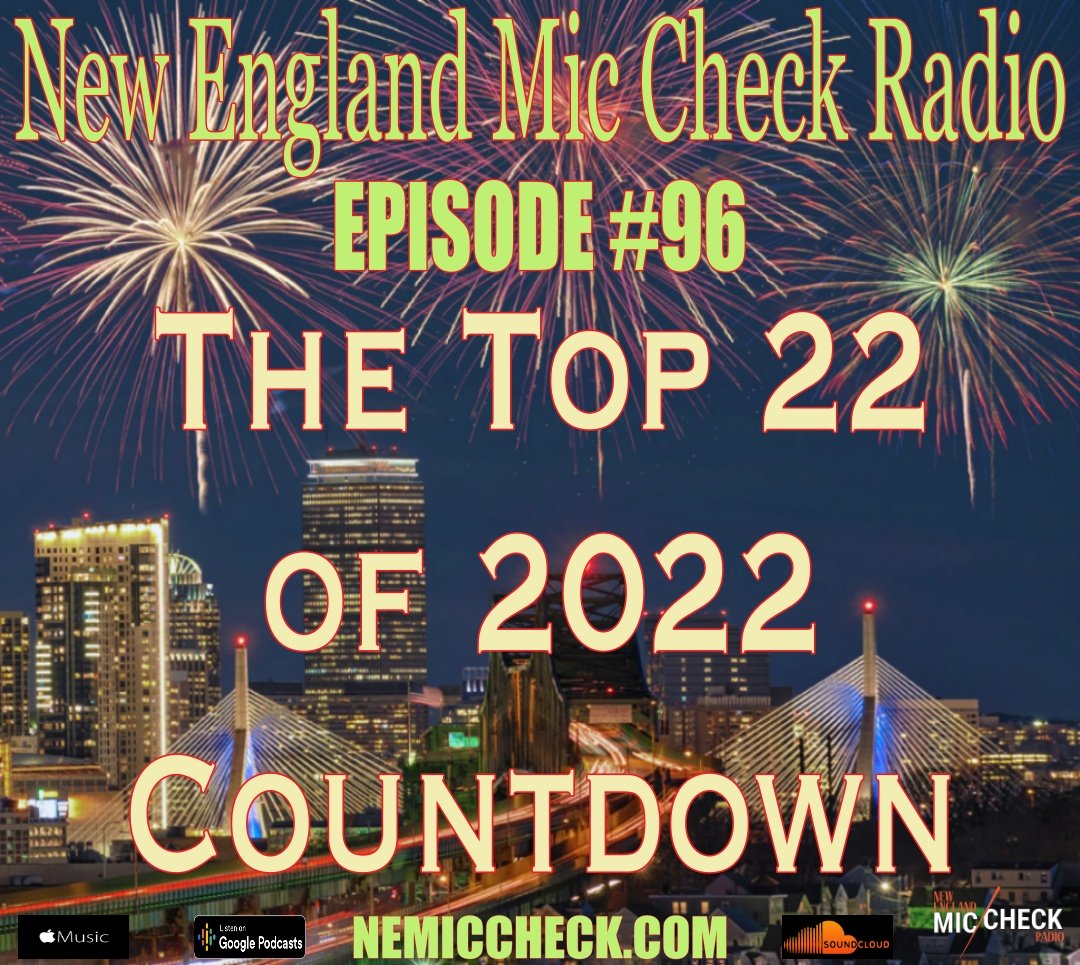 Episode #96 – Top 22 of 2022 Countdown
Posted on
January 5, 2023
Congratulations to all these amazing artists whose songs made it into the Top 22 of 2022 Countdown. Your contribution to New England's Urban Music Culture is Priceless and it's an honor to be able to share your music to the World. 
@snowprah @dmoneymartinez @illaddicts @northavejax @destinyclaymore @cyrus_deshield @amandimusic @timitwostrand @najeejaney @sean_xxix @imaliltcup @millyz @jadakiss @therealkaitlynmorell @oliviakingmusic @notebook.p @themayestar @livinanoyd @_8zipp
@chriswebby @jittaonthetrack @jonesink2020 @ooompoutloud @stlgld @bia @thejcolebible @coileray @vanburenrecords   Now Streaming at nemiccheck.com and your favorite DSP.