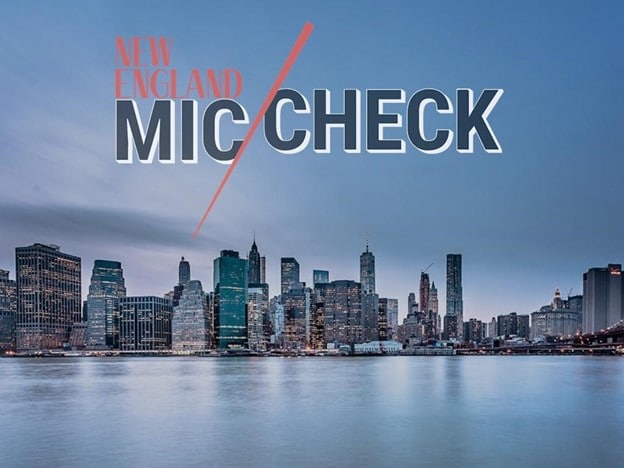 New England Mic Check Radio is Growing!
New programming and on-air talent coming this weekend
We are growing, and are thrilled to have you along for the ride!
New England Mic Check Radio is excited to take you through Memorial Day Weekend with, not only the region's finest Urban music, but with some exciting new on-air talent! We're also broadcasting through the weekend, with a special Fire Pit Dance Party from 3:00pm–9:00pm, on Memorial Day!
Ronnie Ruff & Lady T will be joined by Martike Mercer, Jay Dixon and Gee Flex.
On Friday, Ronnie Ruff will kick off the Weekend takeover from 12:00pm–4:00pm, and will be relieved by the marvelous Martika Mercer! Martika is a seasoned on-air personality, rocking the mic and also worked as the Music Director during her tenure at Emerson 's 88.9FM, and currently works as a special events coordinator & DJ with Entertainment Specialists. In addition to being on-air with New England Mic Check, Martika also crushes it with our social media.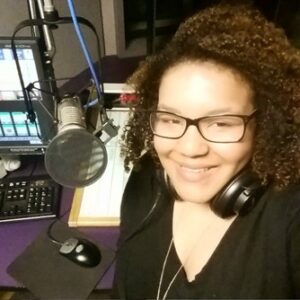 New England Mic Check Radio's Martika Mercer
Martika will rock the mic until 8:00pm, and will be relieved by Gee Flex, a Worcester-born filmmaker, musician and music lover that's worked behind the scenes in radio, television and film, and advertising. Always excited as he sounds, Gee Flex also helps with the marketing content and strategy (along with some of the blogs—like this one!). After Gee Flex will be The Quiet Storm from Midnight until 3:00am, showcasing some of the best R&B and Smooth Urban Heat New England has to offer.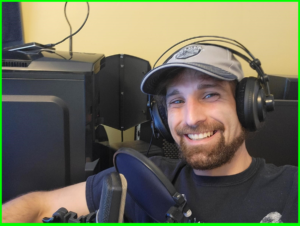 New England Mic Check Radio's Gee Flex
On Saturday, the always-rowdy Ronnie Ruff will be back on the mic to hype up your day from 10:00am–2:00pm. The Legendary Lady T will follow Ruff from 2pm until 6:00pm, and then Martika will be back until 10:00pm to get you hyped for The Fire Pit dance party at 10pm.  The Fire Pit gives way to The Quiet Storm again, at midnight.
On Sunday, we are extremely excited to welcome the great Jay Dixon, an industry legend and founder of isoulradio.com. Jay has worked in the industry for a long time and is well-known as a highly-successful on-air personality and program director in Detroit, New York and Philadelphia. Along with isouldradio.com, Jay is still a highly-valued Program Consultant. He was an instrumental part in the creation of WKAF 97.7 Boston consulting and imaging for the station while it was owned by Entercom Media. Jay is opening up his Sunday morning with New England Mic Check Radio from 10:00am–2:00pm, and we're honored to have him!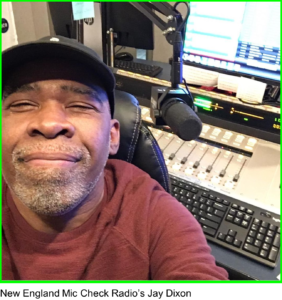 After Jay, Lady T. is back until 6:00pm, and then Gee Flex will take it up until The Quiet Storm at 10:00pm.
And don't forget about the special Fire Pit Dance Party from 3:00–9:00pm and another night of The Quiet Storm on Monday until Midnight! Follow us and stay updated with us on the website and on social media—there's more on the way!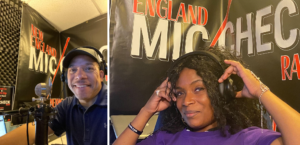 New England Mic Check Radio Originals Ronnie Ruff & Lady T