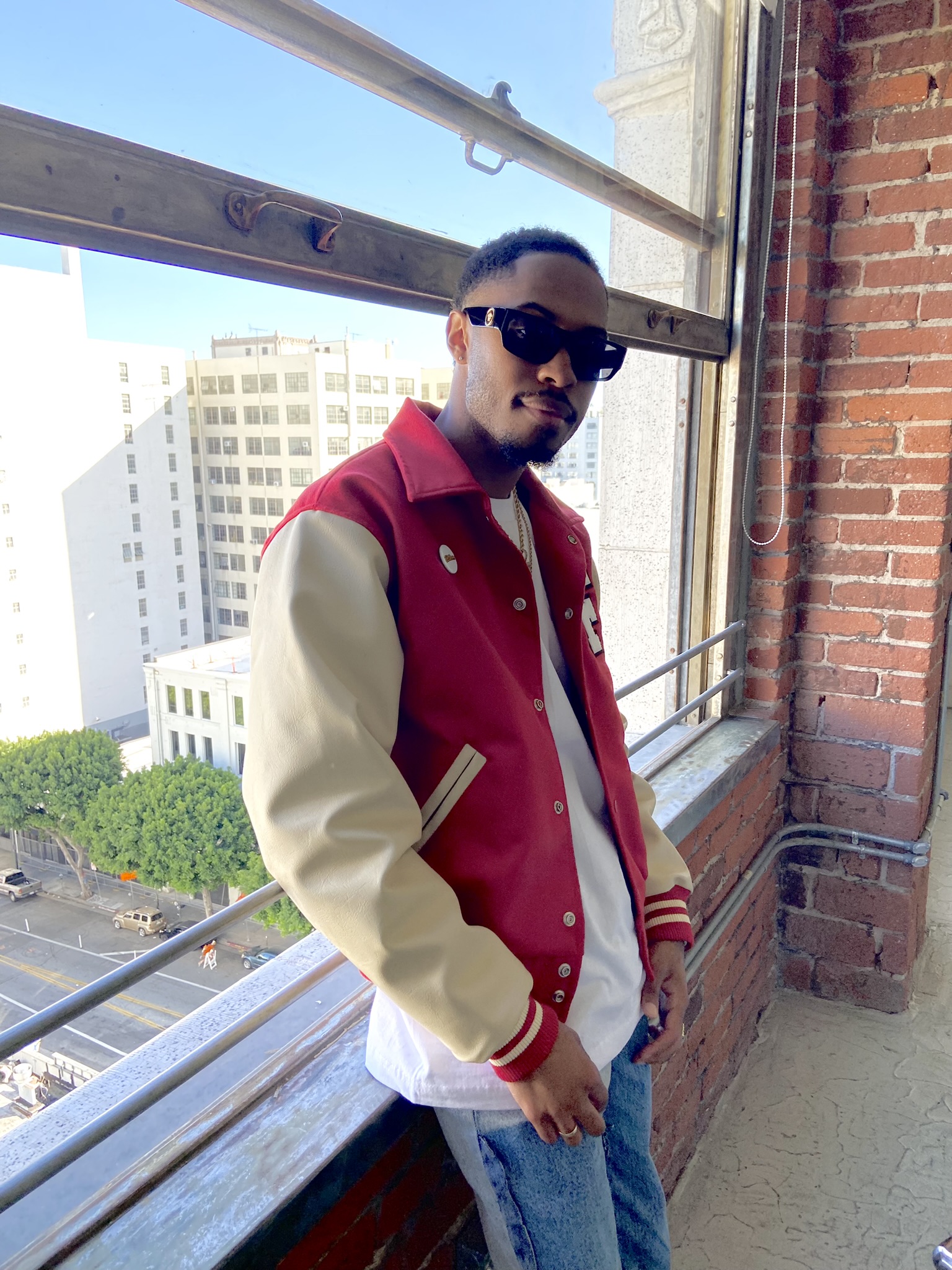 Spotlight Artist: Antonio Breez
"Wake up, Grind, Sleep, Repeat" what was once a clever chant written by AB , featured in his freshman album is ironically the perfect way to describe his lifestyle. Here's a tip for you ; when you meet AB try and keep up , and don't ask how much he can accomplish within a year. In the 2017-18 year Antonio has released over 30 Music Videos, and 3 full length LP's on top of writing for other artists and co-producing beats. With his ability to create fresh product at the speed he does one might wonder " has the boy ever considered working on the streets?" Although the thought might have crossed AB's mind, one might be surprised to find the life he lives is far from that. Although making music that is relatable in the streets, AB flaunts a weapon that most rappers are afraid to reveal ..intelligence. AB is a recent College Graduate of Curry College in Massachusetts , and has worked for Boston Medical Center ; his cities stand out medical resource location. "Wait a minute… 3 albums in a year, 30 music videos, traveling for shows, and he's made time to finish school and manage a 9 to 5?." …" I'm supposed to believe that?" . " Have You Ever Dreamed Soo Much That You Cant Sleep At Night" , as quoted from AB's first single " Can't Sleep" is what he would respond to that statement. From sleeping in studios, cars, or trains after being stuck in a blizzard while leaving town to film a music video, AB will sacrifice whatever it takes to be successful. "Where did this drive come from?" . AB's father was the first to introduce him to Rap. Since the tender age of 8 years old, AB recalls being recorded in the studio on some of his fathers projects. As he grew older, he begged and pleaded to be included in his fathers career, however his father was his harshest critique telling AB he was not ready, and that he should focus more on his education. This of course only provoked AB to take his craft more seriously.
Before he knew it writing rhymes became his passion., the craft that began when he was a child had became something he had began to perfect. This really came into effect when AB was dared to rap at his high school talent show in an effort to mock him and he actually won. Fresh out of high school and into his freshman year into college is where things started to take a turn for AB. His first single " Cant Sleep" released and went straight to the top 40 Hip Hop charts of national college radio in which he landed at number 4. The following year his single " Wet" , which was heavily supported by G-Unit Dj Chubby Chubb as well as The Heavy Hitter Dj squad debuted and was placed at number one. Both releases were accompanied by touring as well as television world premieres on MTV and VH1 , which later fueled AB's support from commercial radio stations, XM radio as well as the support of juggernaut Hip-Hop magazines and blogs during his release of " The Convocation Of Antonio Breez" album. After the release of that LP, Breez began working on the LP series in which still continues today, " The Migration Narrative" . TMN was an album which his fans appreciated for its truth. AB incorporated his ancestors vocals, his mother narrated the project and even featured a verse from his father who introduced him to rap. Currently AB promotes his most recent release and second installment to the series " The Migration Narrative 2″ . With AB's consistency he has gained a bit more industry mentorship. His social media flaunts support from Hip Hop legend Erick Sermon, Rock Nation's Lenny S. , Jasper Cameron of Street Luv, BET Networks, as well and of course Boston's own Mike Bivins and Ricky Bell of New Edition.