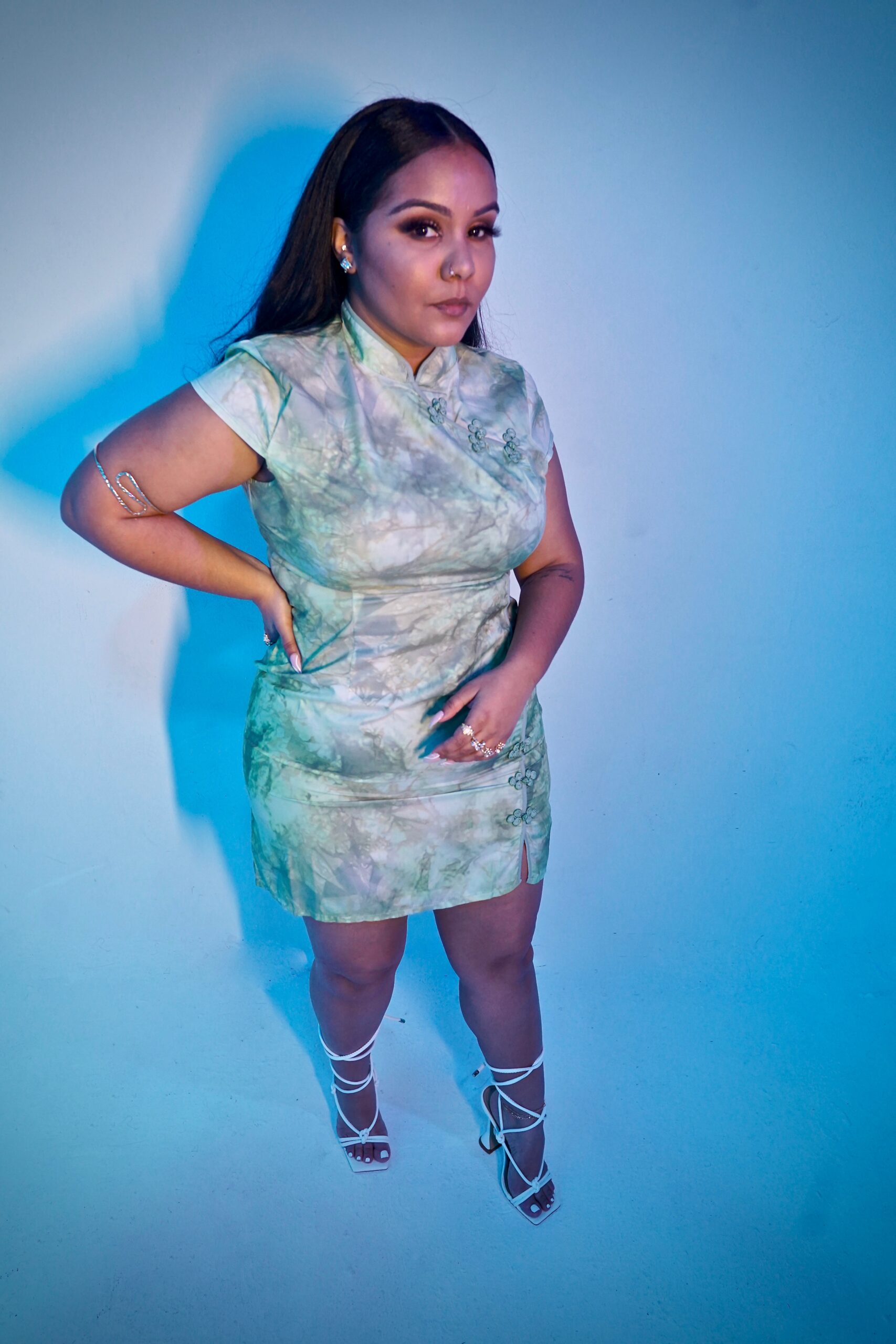 Spotlight Artist: Biajavier
BIAJAVIER is a Singer/Songwriter from Lawrence MA, who has been singing since the age of 10. She studied music at Berklee College of Music, and now works as an educator in her hometown teaching creative writing and songwriting. She has a passion for education as well as writing and singing her own material. Biajavier wishes to continue her artistry and pursue her music full time.
I'm a singer/songwriter from Lawrence, MA. I grew up in a Dominican household, so I've always been influenced by music since I was a child. It wasn't until I was ten years old that I began to sing in public when I was asked to sing at the church that I grew up in. I remember being full of anxiety about singing, and my best friend at the time made sure that I had a spot in the church concert to sing, and of course, I wasn't ready! This was a pivotal moment in my life because this was when I was really introduced to singing, which later led to my transition to singing in high school as well as in college when I attended Berklee College of Music in Boston. I was introduced to Berklee throughout my high school years when I had the opportunity to attend the Berklee City Music program, which is a scholarship program for inner-city kids. Being a part of this program is what helped me take my music to the next level and pursue it to the extent that I wanted to. I was able to gain the experience I needed as a vocalist/performer and overall musician because I was able to dive into actually learning the fundamentals of music. I graduated Berklee in 2014 and finally pursued my music in 2017.  As a singer/songwriter I believe it's important to be authentic when I write, which is why almost all of my songs are written from a personal standpoint. As an artist, I think it is important to be transparent because it allows for you to gain an audience of listeners that are able to resonate with the artistry. At least in my experience, I can say that this is what I've encountered. My inspiration comes from personal experiences, as well as thinking of what others may experience and writing from that perspective. I've found that freedom of expression is important and my hope is that everyone who comes across my music is able to relate in some way.
I believe that the role of artists has always been the same in that we should use our artistry to spread awareness on real-world issues. Although every artist has different perspectives and ways of thinking, I do believe that is imperative that we are socially conscious of what is happening in the world around us and that we can somehow use our art to speak on these problems. Although my music focuses more on personal issues we face on a day to day basis such as heartbreak, it doesn't mean that local, national and international events and issues don't affect my personal life. I do want to begin writing on these issues at some point with my music because I do believe that these are things that do need to be talked about in some way.
Coming in hot from Lawrence, Massachusetts, Biajavier is a blossoming singer and songwriter who has just released the powerful EP "Motions."  While she discovered her passion for music growing up, the Massachusetts singer further cultivated her talent when she attended the Berklee College of Music in Boston.  Biajavier draws inspiration from R&B and Latin American music styles to construct a unique genre itself that caters to a wider audience of music lovers. The aspiring artist always integrates Spanish into her sultry R&B vocalizations, giving her music a unique and all-inclusive edge. 
When it comes to her main goal as an artist, Biajavier is aiming to use her platform to connect people from diverse backgrounds. By representing her community and culture through each release, Biajavier is encouraging her listeners to do the same and embrace every aspect of themselves with confidence. 
@biajavier