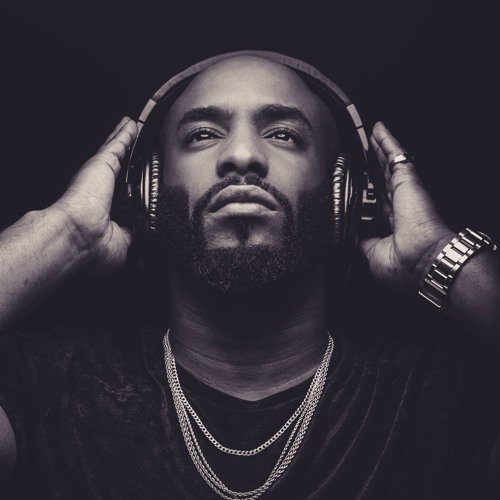 Spotlight Artist – Cyrus DeShield
Spotlight Artist Cyrus DeShield talks about:
Going to school High School in Boston
Being in the Legendary Boston Groups "617" & "Metro City"
Performing at the Apollo
Writing songs for SWV, Musiq Soulchild, Bell Biv Devoe and more…
Napoleon Hill once said,"Every adversity, every failure, every heartache carries with it the seed of an equal or greater benefit." For Cyrus DeShield, preserving through adversity has been the driving force behind his successful journey from civil war refugee to Grammy nominated songwriter. Born in Rhode Island to Liberian parents, Cyrus would return to his homeland during his childhood. A tumultuous civil war would force Cyrus and his family from Liberia to Ghana to Ivory Coast, eventually settling back stateside in Boston. His childhood experiences migrating across West Africa, consuming diverse sounds and cultures would ultimately shape his love of music.
Drawing on inspiration from Heavy D, Shabba Ranks, Boyz II Men and 90's era Ivorian artists, Cyrus began to sing and perform at 15. Less than two years later, he signed with A&M/Interscope Records and began to hone elite songwriting skills and professionally produce records.
In 2011, Cyrus' dreams would become reality signing with Universal Music Publishing Group. His move to Atlanta three years later would put his career in motion. Cyrus made his breakthrough in 2017, writing and co-producing 50% of Bell Biv DeVoe's comeback album, THREE STRIPES. The album became a instant fan favorite, spawning two charting singles "Finally" FT SWV which carted at #15 on Adult R&B Charts and "I'm Betta." Cyrus collaborated with R&B legend Musiq Soulchild on his album "Feel The Real". He would co-write and produce the eponymous lead single, "Start Over" peaking at #11 on Billboard's Urban Adult Contemporary Chart.
The album would debut at #1 on the Urban AC and earn a Grammy Nomination for Best R&B Album. In 2019, Cyrus makes the transition from songwriter to full-fledged artist as he preps his forthcoming project INDEPENDENCE DAY. The project dives into the rhythm and the culture of the places Cyrus grew up, from Liberia to Boston. In Cyrus' words "The music i create represents all that life is. Joy, pain, love, dance, and freedom of speech." He shares. "It means with all my experiences i finally am aware of who i am, what i stand for and I'm ready to stand on my own."
Notable links
https://www.youtube.com/watch?v=UgKn–byVQ4
https://soundcloud.com/hardworkboy2
https://www.youtube.com/watch?v=r1swmdIZxj
Facebook: @cyrusdeshield
Twitter: @mr_deshield
IG: @cyrus_deshield
Awards
Composer | Grammy Nominated for " Feel The Real Album" Best R&B Album "Start Over", "Party Life" ( Musiq Soulchild) – 2017