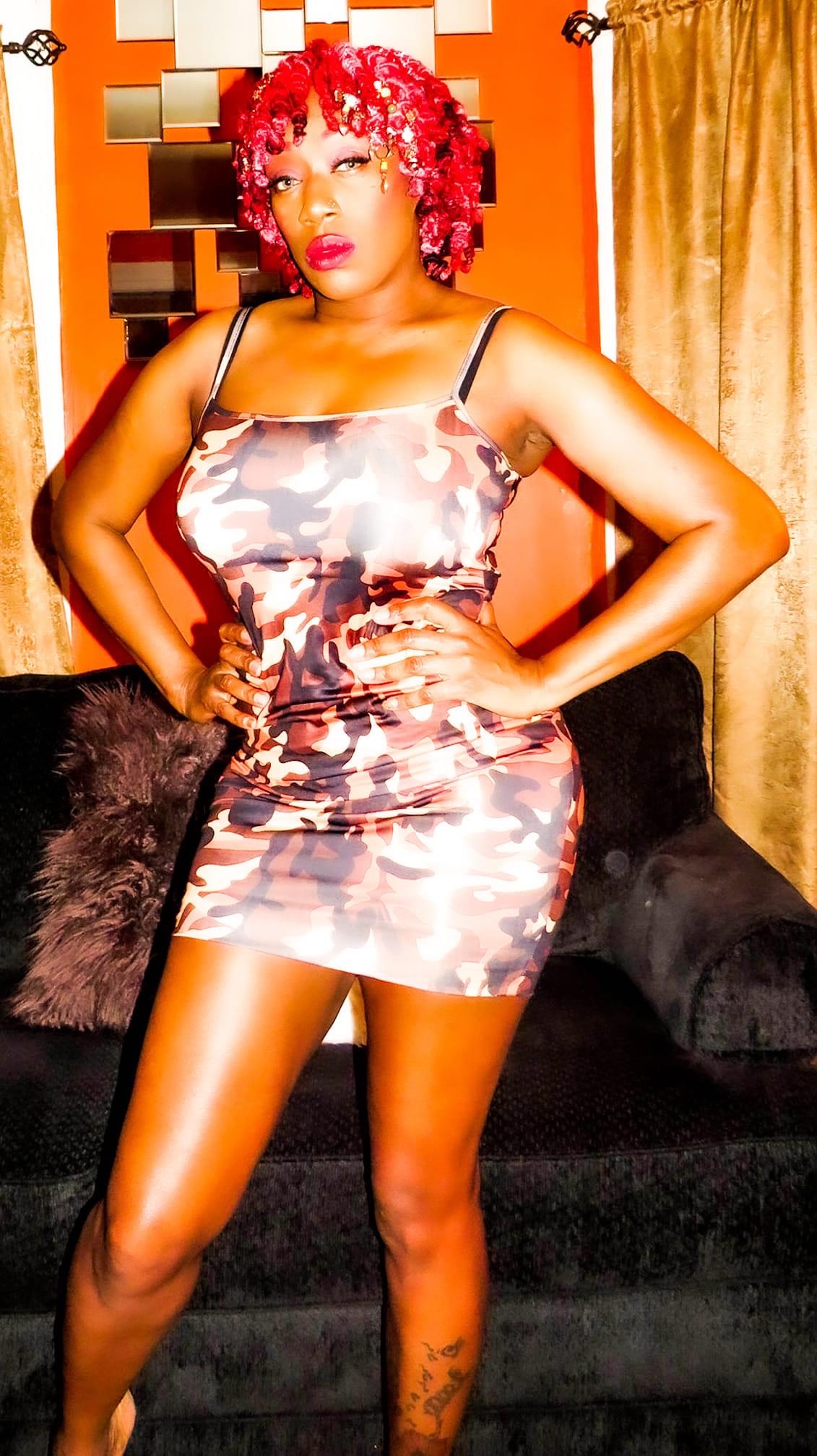 Spotlight Artist: Dadre Coleman
Posted on
October 21, 2021
Singer and song writer Dadre Coleman was born in Portland Jamaica under the sign of Virgo.  When Dadre was a little girl she sang "Jet Plane" to her mother the night before her mom immigrated to the USA. Her mom was surprised to hear her sing because her dad was also a singer.  Dadre later migrated to the United States and lived in Connecticut most of her life.  As a teenager, she remembers her mom playing "Stealing Love" repeatedly and she asked Dadre to write out the words to the song. At the time, her mom had no idea that she was instilling music into her soul. 
In high school, she was asked by a classmate to perform with her at a their high school talent show. A producer saw her performance and invited her to his studio to record her first song, which was entitled "Chapel". Since then, Dadre has worked with numerous producers.  Dadre was introduced to a producer named Pinchie by a friend named Wayne Hynes, a.k.a. Niko Wayne. Pinchie took her under his wing and mentored her as an artist.Dadre was introduced to the radio personality Alexander Shakespeare, a.k.a. Rock-A-Dee, by her close friend Patricia Johnson. Rock-A-Dee fell in love with her music when he heard her song titled "Lets Ride" he also helped in mentoring of her musical career. Rock-A-Dee presented her first album "Breaking Loose" to VP record and received distribution for that album.
In 2008, Dadre joined forces with Jahbari Productions and recorded two songs which were "Hate on Me" and "Baby Baby Baby". Those two songs received international rotation and can be purchased on all digital platforms.  In 2015, Dadre was introduced to Catman in the UK and presented them with her song "Designer Wine" which is a Queste production. Catman loved her song and decided to promote the single. The single did well and received heavy rotation in the dance hall in Jamaica.
Dadre is currently working with DjTreasure and has collaborated with Gaza Kym with a song entitled "Touch Me" And has also collaborated with Artist PipeLyne with song entitled "Last Night" which are both "Dj Treasure Music" productions!
Much of her success would not be possible without the support of her friends Pinchie, David Mcfarlane, Rock-A-Dee, Rohan Gracey, Catman, Dj Ken and many others.
@dadremusic
On This Episode Spotlight Artist Dadre Coleman talks about:
-Growing up in Jamaica
-How her first stage performance changed he life trajectory
-Her new music
-Her Hair Salon