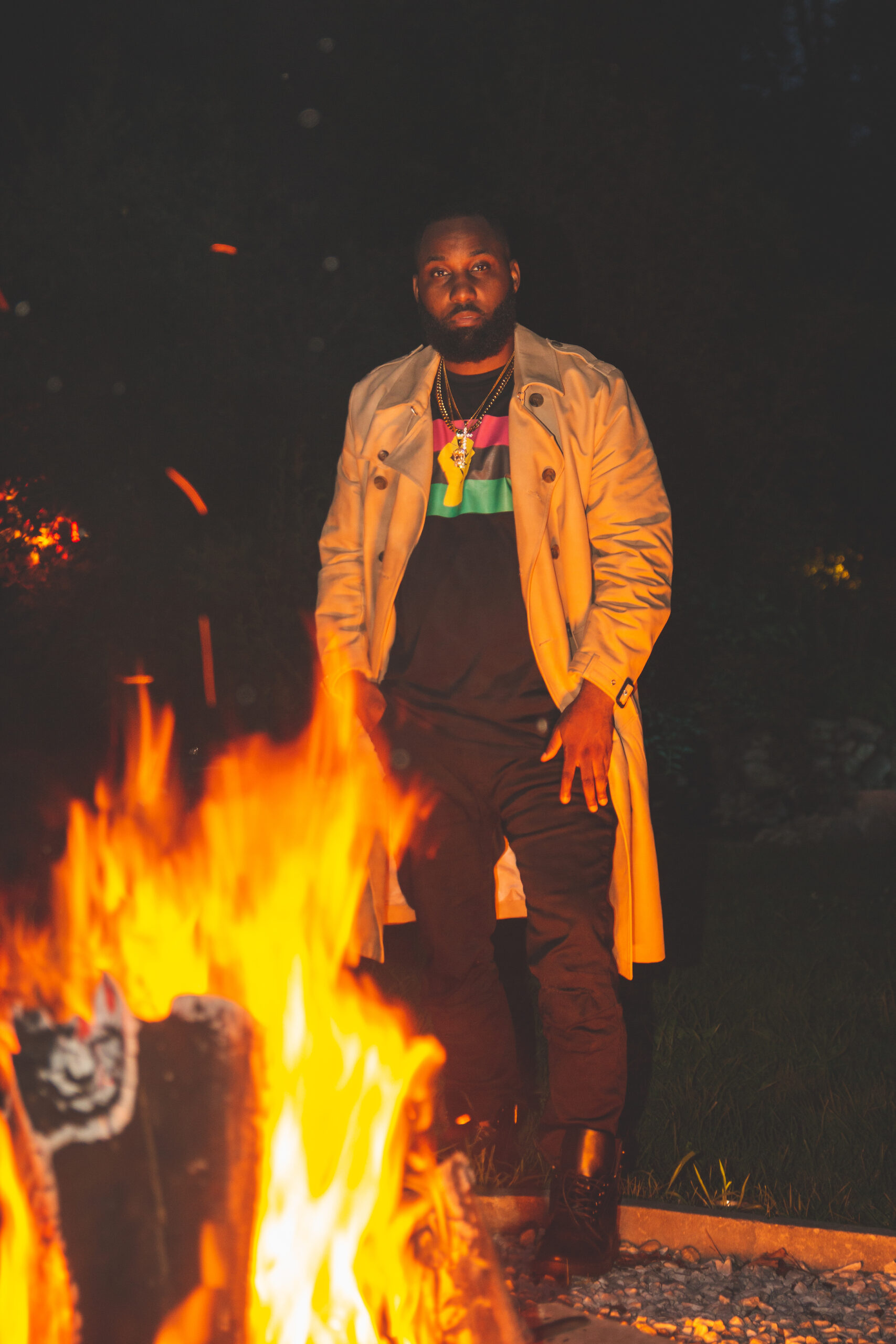 Spotlight Artist: International Show
Boston, MA artist-producer-composer- multi-instrumentalist and
music director International Show aims to expand your musical palate. He masterfully blends his
futuristic/emotive vocals with the expertise of his signature production style to create a unique music
experience. His distinctive sound engineering skills are highlighted in his compositions and
arrangements that he creates for his clients and his own artist catalogue. He has released music that
merges Pop, Gospel, Hip-Hop, R&B, Rock, EDM, and Latin styles with his catchy and relatable lyrics. '
International Show is now one of the most sought-after producer-engineers in the industry. His
ability to create music for multiple genres earned him a place in the "elite" producer's category. Show
has worked with various artists throughout the US and abroad. He served in many studio capacities on
major releases by some of the most prominent names in Hip-Hop such as Jadakiss, BIA, Joyner Lucas
Norega, and many more. Many of his songs have been placed on ESPN, MTV, Bravo, NBC, Netflix and
more. He is also an Assistant Professor in the Contemporary Writing & Production Department at
Berklee College of Music in Boston, MA, USA and a member of the Production Music Association
(PMA).
After building a cadre of appearances in the secular Urban market and living abroad in Russia
and various major cities here in the U.S., International Show has shifted his life and music to a faith-
driven focus. Show's work is edgy, lyrical, poignant, and musically excellent. Determined to stand out,
Show has taken an elevated approach to openly sharing his story with the world with his projects:
Becoming I, II, & III, Transparency, and his key singles such as L.M.I., Broken Kings, Laylow, Level Up, On
God, Tap In, Runnin' Man, I.D.P. We Ain't Finished, Worship Your Name, and the R12:2 Project.
Show values the importance of giving back to the communities that have given to him. Show
hopes to motivate others by demonstrating how the most high loves us through our imperfection and
that he has a unique purpose for each person to fulfill.