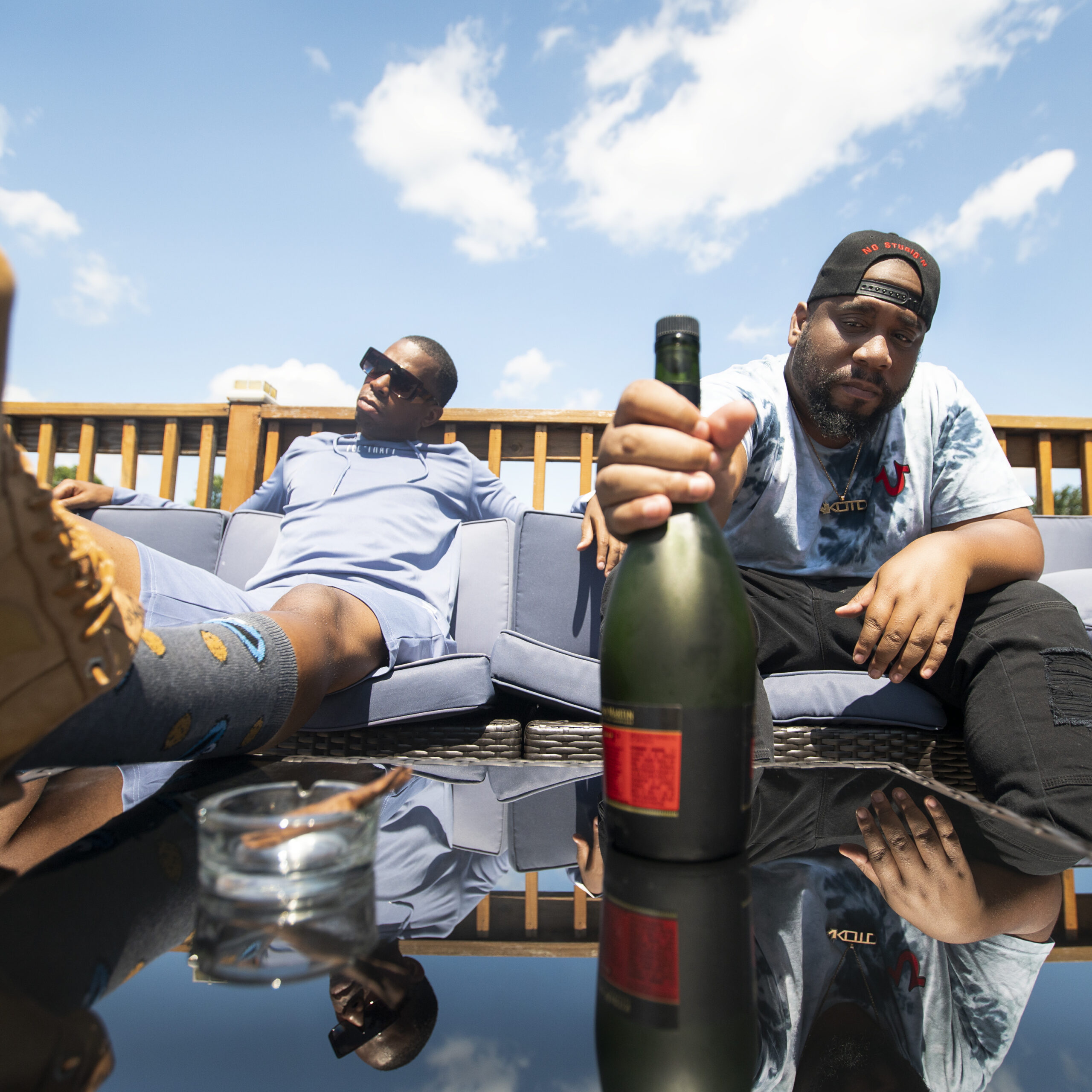 Spotlight Artist: Jones Ink
On This Episode Spotlight Artist JONES INK talk about:
Their Family Dynamics
Their individual successes within the music industry
How they came together to start Jones Ink
The "Pendulum Ink School For Rappers"
Their song "Perfect" with Oompa
New Music, Visuals and much more…
Jones Ink: 
Having been in the midst of two separate music careers, Mr Jones formerly of Ahmir, reached out to his brother Chilla Jones in 2018 to record "a few" songs together.  Mr Jones was searching for his new spot in Boston's suddenly bubbling music scene, while Chilla was in the midst of his own career run from King Of The Dot battle rap champion to SMACK/URL battle rap CHAMPION of the year.  What started as a mini project to transition some of Chilla Jones fans over to fans of Mr. Jones as a rapper, has developed into a full fledged act that fuses the worlds of hip hop and r&b in a familiar yet versatile way. Both believe in the power of the pen and pride themselves as being renowned writers of rap, R&B, and lyrics in general.  Chilla Jones has in fact co-founded a school for rap along with NY staple Mickey Facts. The school is called Pendulum Ink and it is fast growing into an annual thing for students who love learning basic and advanced techniques of rap while getting to meet, question and learn from some of the most famous rappers who have ever lived as "guest professors".  One such professor, Method Man, also graced the first single of Jones Ink, "Day Ones" with a 16 bar feature that had the streets, particularly Boston, buzzing. They have released 2 projects (LOVE JONES, ROOFTOP) and several singles with more to come in the near future.
@jonesink2020