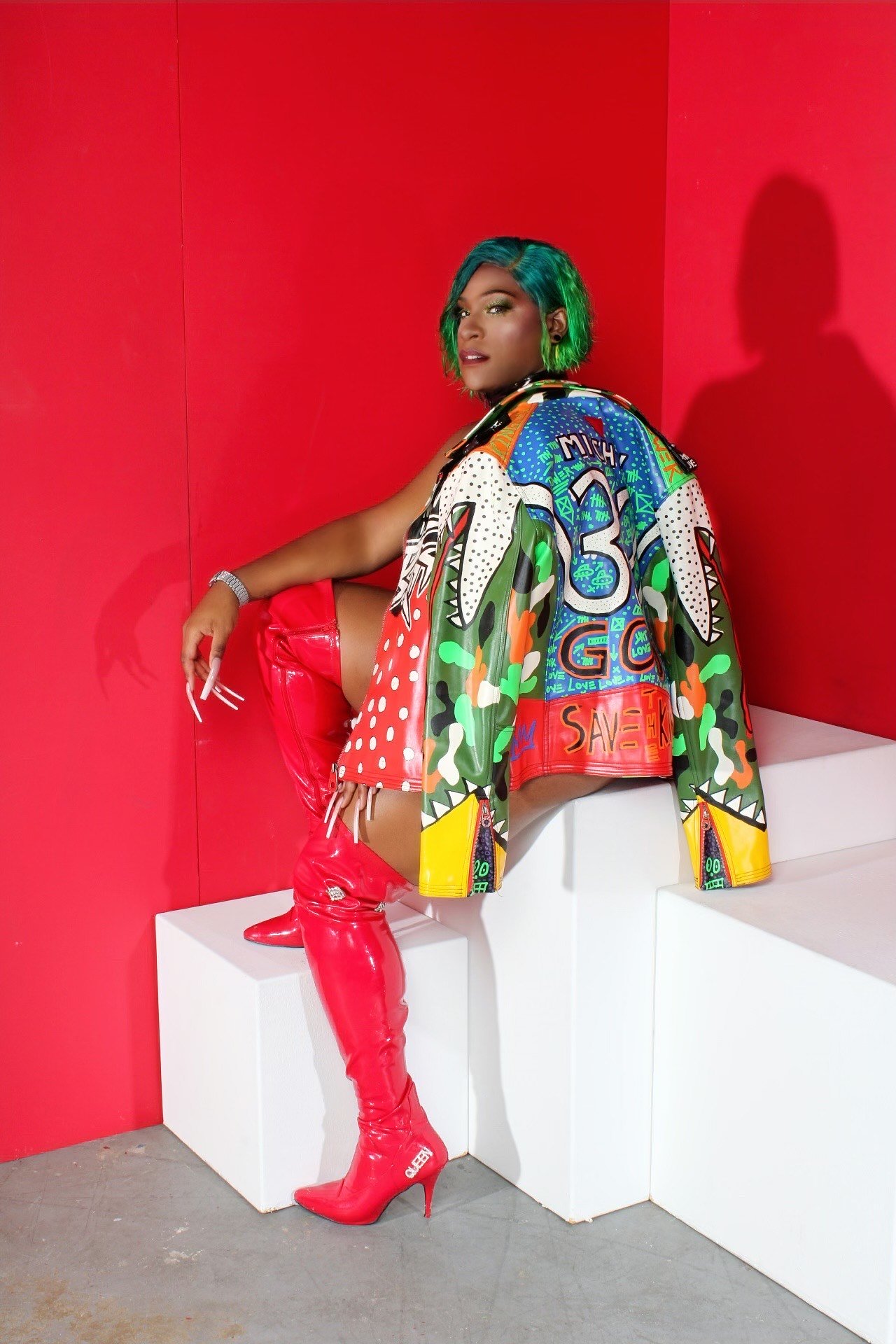 Spotlight Artist: Kweeng Doll
Posted on
December 30, 2021
On This Episode Kweeng Doll talks about:
-Being the Star of the Family as a Child
-Working as an Award Winning Hair Stylist with the infamous Big Freeda
-Struggles entering into the Music Industry
-The Newly Released LP "Big Body Kweeng'
-What's in store for 2022
-and much more…
Big Body Kweeng, Formally known as Kweeng Doll, is an androgynous non binary rapper changing how we see rap.  A New York native currently residing in Atlanta who spent their teen and early twenties in Boston, Kweeng has been making moves since their first mix-tape release "Pink Smoke". This project had a sold out show having amazing feedback. This made them known for their fast spitting bars, over the top aesthetic, and catchy hooks. Kweeng has made noise from New England across the country and abroad.
Kweeng hopes to inspire others by showcasing there isn't anything stopping you from achieving your dreams.  Being in a masculine Cis-gender dominated field Kweeng has been able to make a name for themselves with their masterful pen-game and a sound that will get you moving. Due to their engaging performances Kweeng went on to be the first Queer Artist and First Rapper to win NPR's Tiny Desk Massachusetts favorite for their hit single "Slick Talk" . Kweeng is currently up for nominations as New-Englands Best performer. They are also set to be in this years 2021 Top 100 Queer People in OUT MAGAZINE.
This project will showcase all the work and a new side to the artist formally known as Kweeng Doll. Big Body Kweeng wants to show the world a deeper side and what they have been working on since the pandemic. Kweeng has already been inspiring others with their hit current single "Big Body" Inspiring others to live in their skin authentically. They are set to offically release their next album "I'm That Gurl"
@kweengdoll