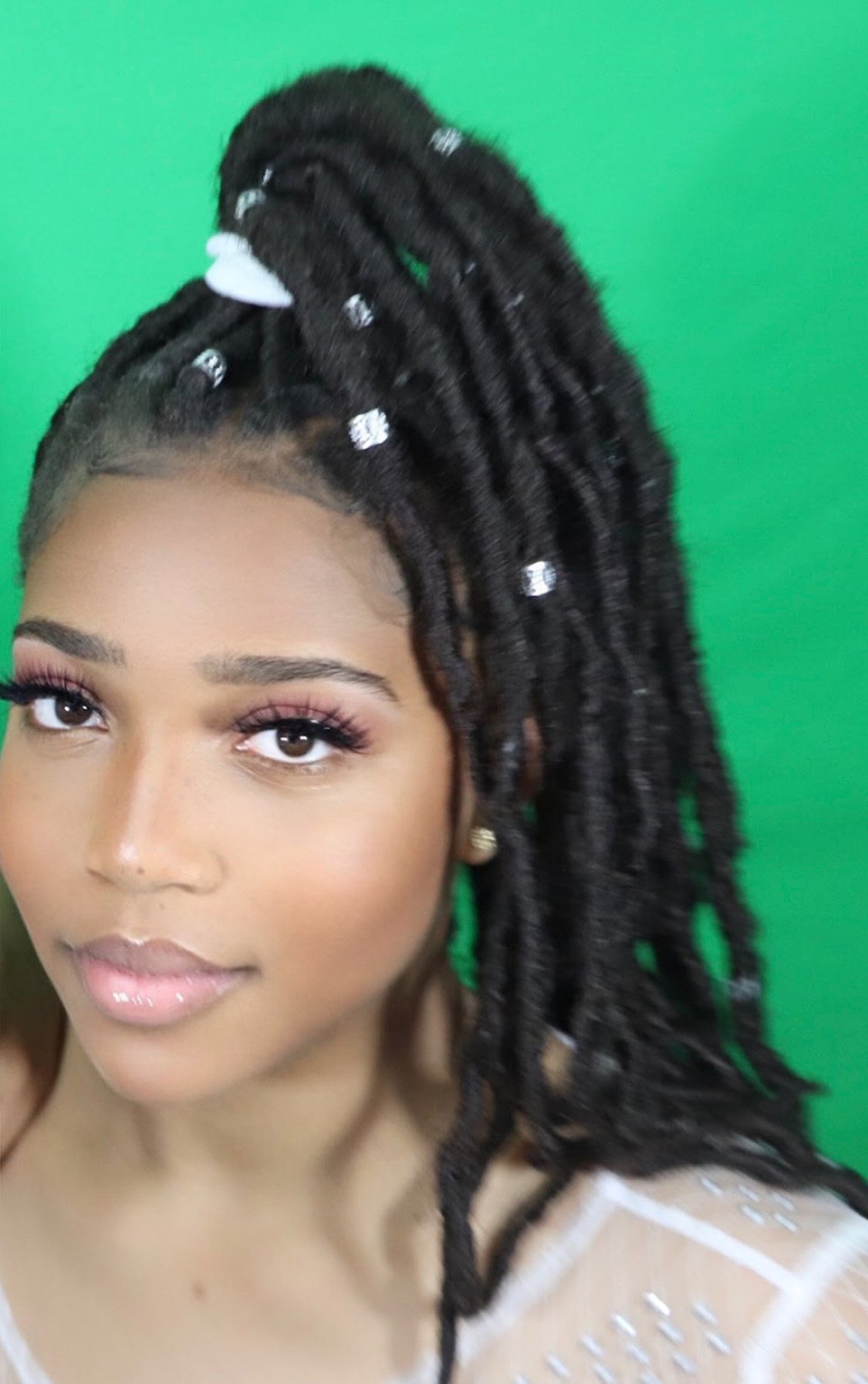 Spotlight Artist: M'Z Starr
M'Zariah Starr Robinson (aka "M'Z", "M'Z Starr) was born and raised in Boston, MA and is the youngest of 3 siblings. She proudly represents her cultural heritage as a 16 year–old young lady of  African–American & Sierra Leone descent. M'Z is multi–dimensional and multi–talented in her creativity as an actress, dancer, rapper/singer, songwriter, and voice over artist. She has evolved into the professional performing artist that she is due to her early start at 3 years old. Though it is in the DNA of her parents who are respectively a multi-talented performing artist and a music producer, M'Z is her own unique brand of a young performing artist who truly has an old soul. She thinks deeply, intuitively, and profoundly as was evident when she wrote her first song, "Say Yeah", at age 6 in response to the 2012 tragedy in Newtown, CT at the Sandy Hook Elementary School. M'Z Starr's resumé is quite impressive  for her age and includes numerous highlights in acting, dancing, modeling, and singing / songwriting. A few highlights include: Cameo Appearance, The Nutcracker (Presented By: Dance Prism) Dr. Seuss (Neverland Theatre) etc. M'Z recently received the MLK Award for her song, "See Me Beyond my Skin", along with a citation from the mayor and the city of boston , as being an outstanding citizen. 
For fun, M'Z enjoys creating short videos, songwriting, hanging out with family & friends, listening to music, watching her favorite shows, shopping, and exploring new & enriching experiences. Without a doubt, M'Z Starr is a natural born performing artist who is a prodigy and her "star" continues to shine bright. She is forever grateful to Tiffany Colston Studios for the support and being a positive role model in so many ways! Tiffany has helped to bring out her inner confidence and challenged her to her fullest potential as an artist and performer. Recently she received a scholarship from AMDA and New England Conservatory with the support of Tiffany Colston Studios. She has also recently received the top cover performance award in the "Back to Live Singer Songwriter Finals" at Lorettas Last Call. These huge accomplishments are only the beginning of her incredible story and journey.
@mzstarr_