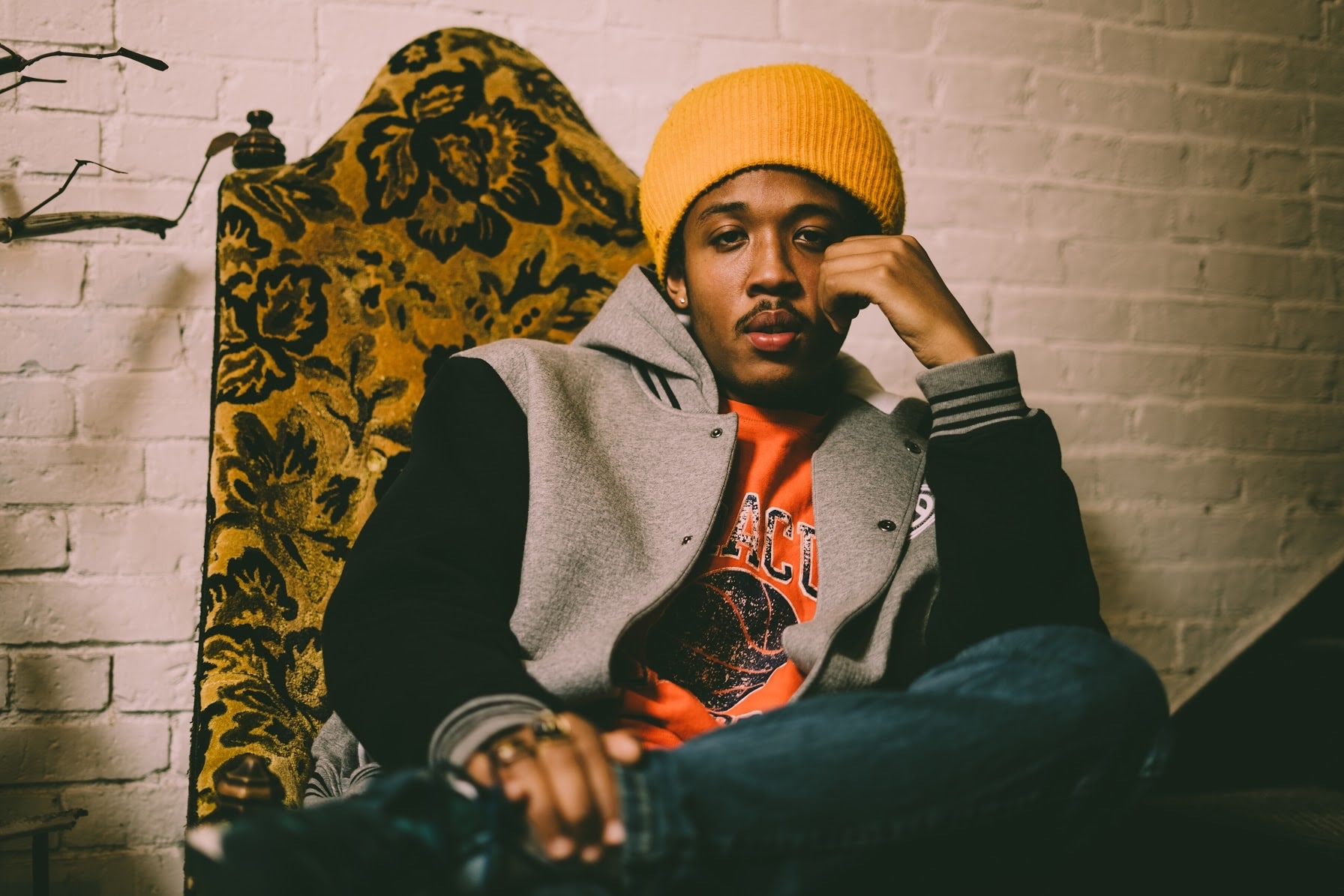 Spotlight Artist: Najee Janey
On This Episode Najee Janey Talks About:
-How his love for music started.
-His Inspirations
-His Tight Circle
-His writing style and purpose 
-His Upcoming Debut LP and more…
Najee is a hip hop enigma. He's a huge believer in healing energy and aspires for his music to create moments in people's lives where they can begin to heal themselves. A phenomenal singer and songwriter, he's sensual yet happy go lucky. Charming yet goofy. His writing ability allows him to create different worlds of sensuality and imagination while navigating through them with a carefree charm.
Najee had to learn to heal himself when he was a child. When Najee's dropped out of college because it did not bring him joy or peace, he was met with resistance. But, for Najee, music was more than his dream, it was his dream, and he could not envision a life for himself where he did not pursue that fully and wholeheartedly. Such a big decision did not lack courage. When Najee first began his musical career, he lacked the support of his friends and even some of his family. Sometimes, chasing your dreams means that people that don't genuinely support you naturally fall away. Najee did not let those too limited to see the vision stop him from unabashedly being himself and finding his passion. He found the courage to chase his dreams, despite having to struggle, grind, and hustle in order to make those a reality. He stuck with it. Najee uses his experience from pursuing a dream that you believe in so rigorously to create music that is filled with emotion, hope, and joy.
This is why Najee cannot be nailed down to a specific sound, genre, or style. His music explores life events – and some of those are playful and require upbeat energy to truly feel the emotion at your core. Some emotions are passionate and need slower, deeper vibes that require listeners to sit with themselves and their emotions – generating a moment when healing can occur.
Najee's lyrical brilliance has not gone unnoticed. He has written records for Slipe N Slide and Atlantic Records as well as several independent acts. In 2019, Najee's showcased his songwriting genius, writing the song Time for Sebastian Mikeal which surpassed over 5 million plays on Apple Music alone. Records he's written has surpassed 3 million plays on Youtube, Spotify and Apple Music and been featured in Billboard, RatedRnB, HotNewHipHop, Paste Magazine, and MTV Asia. 
In 2015, he released his first project, Blue Manifesto, filled with timeless records that allow for it to continue to climb the charts at Najee gains more name recognition locally and nationallyHe's currently nominated for a Boston Music Award for both Best Unsigned Artist of the year and best R&B act of the year. He's been consistently releasing singles in 2019 and is gearing up for his debut album in 2020. Najee Janey is determined and on pace to carve a lane of duality and sensuality that hasn't been seen in Hip Hop.  @najee janey