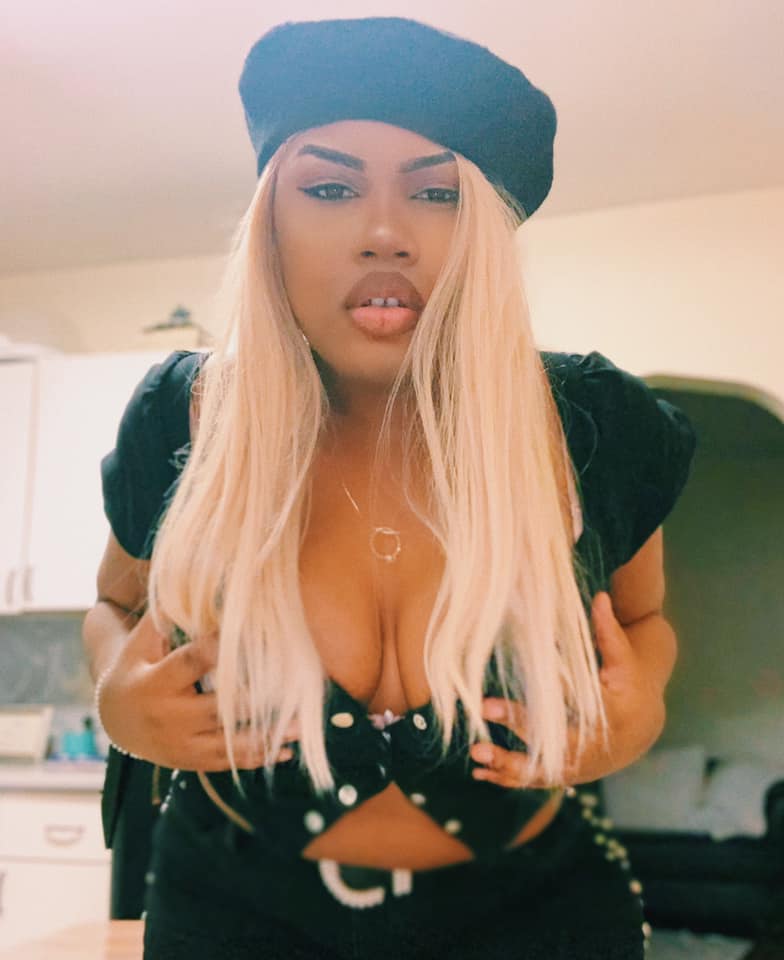 Spotlight Artist: Punky the Singer
Posted on
November 5, 2020
On this episode, Punky The Singer talks about:
Singing in the Church Choir at a young age.
Writing and Recording
Her Musical Influences
Her Song & Video "Unknown Caller"
What she has coming up
And more…
Born in Birmingham, Alabama on August 19th, Punky "The Singer" Knoxville, a rebellious singer/songwriter with a catchy stage name seems to be grabbing nationwide attention with her unique sound and "rap like" lyrics. At the tender age of 3, Punky 1st got her start like most vocal bombshells
by singing in the church.Punky knew singing was her calling. When she was only 5, Punky's single
parent mom, her older brother and herself packed their things, and headed
to Boston, a city where her mother was born and raised, to start a new
life. Punky continued to sing at school talent shows and also picked up
dance and cheer leading along the way. Punky was an out-going little girl
with a BIG personality. She wrote her 1st r&b song when she was only 10
years old and her 1st rap at 14.
Fast forward to present times, Punky's music described in a few words: Sexy, Rebellious & Creative.She continues to grow everyday with her online following, Punky Gang! She continues to
grow everyday with the help of her crew, The Amazing Mob and her online following, Punky Gang!.
Punky brings a new sound to music . "My sound is Undefined. Something that I have created with my producers and unique writing skills. I think we all need something a little different", She says. The self
proclaimed, Princess of Boston, says she stays humble and true to her
music by spending time with her little sister and friends. " I have a crazy
personality! I'm super silly and very open minded. In all the ways, I come
off shy to some people but after awhile they see the real me (laughs)".
Punky has buzzed from Major recording artist, like Lil Wayne's who has
asked his Young Money artist " Who is Punky The Singer?" in front of
thousands of people on ustream, in which they replied they did
*indeed*know who she was, to rising super star Wiz Khalifa, who
shouted her out on
his song "Mafia Music" off his, Burn After Rolling mixtape, back when he was
just still an artist on the rise, and those are just to name a few
artist, Punky's name has come across!
Punky says her potential is worth much high than Buzz. "I want to work with
people, that want to help me succeed", She say's. "I just want my fans to
get a better understanding of me, as an artist and that will be through my
music". She also says she is ready to explore the world of music, even
if that means being trapped in the studio for weeks, just to work on her
music. With as much ambition, confidence and drive that she has, the top is sure
to follow.
@punkythesinger