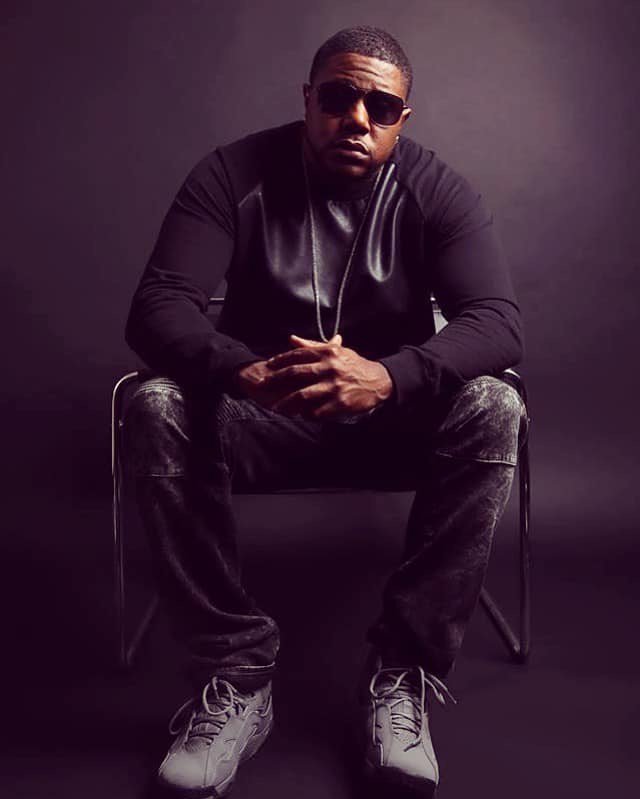 Spotlight Artist Rey Royale
On This Episode Rey Royale talks about:
Recent tragedies he experienced
His struggles focusing and getting back into the game
Finding Real Love
His new music
What's on The Horizon & More…
Bio
Determined to be the New King of R&B, Singer Rey Royale Makes His Ascent to the Throne
In a time when R&B music is more sex than soul, more swag than sincerity, there are few artists who can create the perfect marriage of sound and substance. But Rey Royale can and does. Call him the musical matchmaker.
The singer/songwriter has been practicing and perfecting his bona fide brand of rhythm and blues for the last fifteen years, fully focused on bringing emotion, talent, and timeless music back to R&B by pairing sultry vocals and heartfelt lyrics with soulful old school stylings and steamy new school sensuality. With the impending release of his debut album Journey to ecstasy Royale is coming for the crown, intent on taking his rightful place as the new king of R&B. And if his distinctive voice, unwavering dedication, and music industry experience are any indication, his ascent to the throne is evident and imminent.
Before becoming Rey Royale, a young Reynaldo Gilmore would listen to the 45s spinning on his grandmother's record player — music by R&B icons like Marvin Gaye, Otis Redding, Sam Cooke, David Ruffin, and Michael Jackson — and become inspired to bring his heart and soul to the stage through song. Throughout middle school, he strengthened his vocal capabilities and enhanced his performance skills by participating in local talent shows in and around his hometown of Boston, MA. At the same time, he watched and listened as a new breed of R&B artists began injecting the genre with an edgier, more hip-hop-oriented sound. Boyz II Men, Dru Hill, H-Town, and Jodeci would prove influential in Gilmore's growth as a singer, and the impact those groups had on his burgeoning music career became even more apparent when he teamed up with a childhood friend to form the group 617 while in high school. A few years later, the duo morphed into a quartet and quickly gained respect and renown for its impressive harmonizing and cool, contemporary sound.
After opening for The Temptations, Donell Jones, Boyz II Men, and many more, A&M Records president Ron Fair recognized 617 as a diamond in the rough and signed the group to a record deal. Along with the new deal came a new name — Metro City, a moniker that more fully embodied the group's urban appeal. An artist development deal with 55 Entertainment, a production company headed by NFL linebacker Willie McGinest and business partner Bob Francis, helped the group smooth out its rough edges, and in a matter of a few short years, they began to get some serious shine.
After befriending fellow R&B upstart Keyshia Cole, Metro City was featured on the song "Superstar" from Cole's platinum-selling debut album The Way It Is. The group also served as the opening act for Cole's 2006 "Love Tour," performing in more than 30 cities and introducing R&B fans across the country to their unique sound and style. In preparation for the release of their debut, they wrote and recorded alongside some of the music industry's most accomplished artists, including Kanye West, Keri Hilson, Polow da Don, The-Dream, Sean Garrett, Chink Santana, RL (from R&B group Next), and Shawn Stockman (Boyz II Men). Though Gilmore and Metro City would part ways in early '08, the seven-odd years he spent molding his talent and honing his craft readied him to step into the spotlight to get some shine of his own.
With the self-assurance and awareness that comes from personal and professional maturity, Royale is making the most of his seasoned voice, powerful prowess for stage performance, and stronger songwriting skills. On songs like the seductive "Quarantine love ," "Lonely ," and lusty club hit "Looking for love," his robust tenor resonates with raw emotion, channeling his feelings into music that speaks to and for his fans, especially the fellas: "I'm the voice for men who don't know how to tell their woman their true feelings," he declares. His songs never shy away from authentic reflections on the ins, outs, ups, and downs of life, love, and everything in between.
"Everything I write and sing about is the truth, an experience in my life. I write about things that go on every day in my life and in other people's lives," he explains. "People will be able to relate to my music because you're getting my true thoughts on life, not some fairy tale." He hopes that in keeping it real, he can give the people something they can feel and continue the tradition of creating R&B music that's sweet, sexy, serious, and soulful all at once. With a birth name that damn near spells out his destiny (Rey means "King" in Spanish) and a voice that demands attention, Royale is sure to rule over the R&B game
@reyroyale617