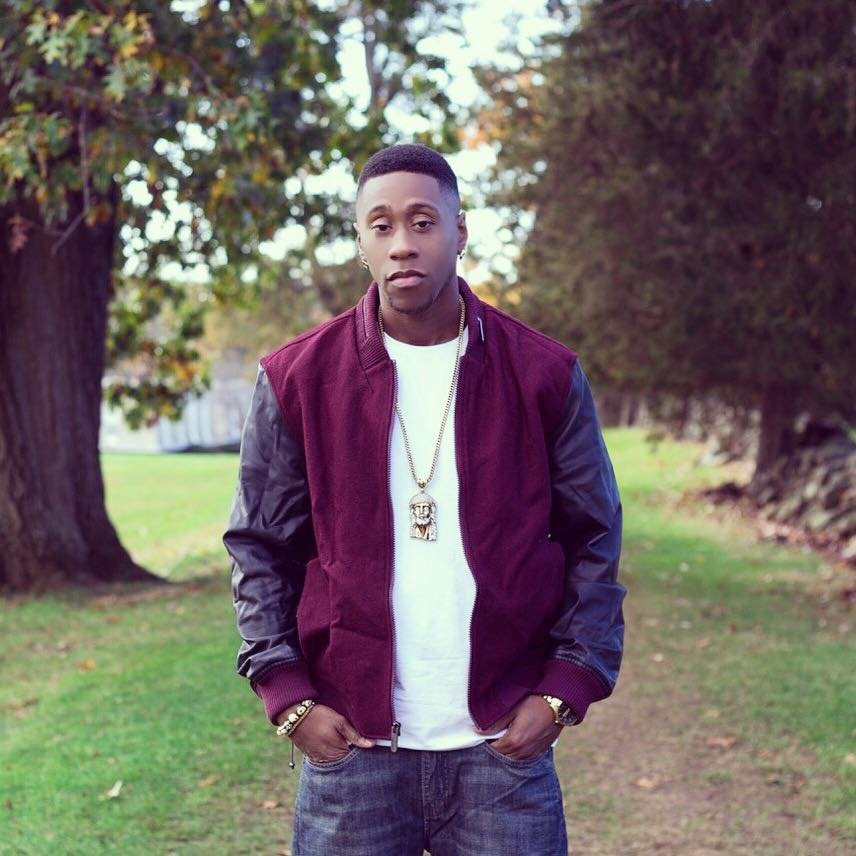 Spotlight Artist: Ru Williams
Posted on
December 3, 2020
On this episode, Ru Williams talks about:
Growing up in Hartford then Manchester CT.
His humble beginnings and musical start in church.
His first music group, travels and eventually going solo. 
His industry Mentors
Opening Act experiences for countless major national artists.
His latest projects and what's on the horizon.
And more…
RU WILLIAMS
Too many of today's top artists, Hartford, CT is just another stop their tour buses make on Interstate 95 en route to bigger cities like Boston and New York. Taking full advantage of that fact Ru Williams continued to find himself as the opening act for many of the city's biggest shows. Having already opened up for Ne-Yo, Slim (formerly of 112), Keyshia Cole, Trey Songz, Bobby Valentino and many more, Ru is a hometown favorite who never disappoints. Ru is a two time Champion on B.E.T's Wild out Wednesday , he was named Connecticut's 2012 R&B Artist of the Year. And now, Ru is ready to take center stage and show the world that he's got real talent backed by raw vocal ability and true songwriting skills.
Ru's parents met in church so it was only natural that he would soon find himself there as well. At age 7 he joined the choir where he not only sang, but played drums. It was in church that Ru first saw what the emotion of music could do to people and he was hooked. In middle school, he formed a group named Cappuccino with some friends and continued to sing locally throughout high school. Determined to follow their dreams, Cappuccino moved out to LA after graduation hoping to hit it big but that never happened. Returning to Hartford, the group broke up but Ru didn't let that stop him. It never crossed his mind that he would do anything else. He found himself writing more, singing more, performing more and along with a few local producers, working on what would become his debut album, My Life & Music. Written entirely by Ru, My Life & Music was released digitally in 2010 to good reviews followed by "Deal or No Deal" in 2012.
Ru Williams definitely makes music that can be described as the soundtrack to any young man's life. Ru's unique ability to tell real stories that people can relate to is the foundation to what his mark will be in this business. Influenced by legends like Sam Cooke, James Brown and Stevie Wonder, Ru understands the importance of giving a great show. An all-around performer, he goes the extra mile and feels that the stage is where you bring your music to life. "The beauty of music is not only what you say, but how you say it," he says. "Performing is the reward and it is where you can bring different emotions and really touch people with your message." A true student of his craft, Ru says he looks up to groups like Boyz II Men for their tight harmonies and that singer/songwriters such as Brian McKnight and Carl Thomas taught him the importance of always writing & singing from the heart.
Ru is currently working on his follow-up LP and still killing shows in and around Hartford, New York and New Jersey. Describing his style as a "return to real R&B," Ru Williams' sound has a universal appeal that will reach everyone. "Your Love" which topped the charts at number 13 in Hawaii is a feel good record that speaks directly to the ladies while "Scared of Love" is a dreamy, heartfelt apology of sorts that showcases Ru's vocals. "Ciroc & Rozay" ft. Rick Ross which was peeked out at number 20 on the urban media base charts takes it straight to the clubs. This new album will offer a collection of songs that take you through the life & times of a young man. Staying true to his passion, Ru wants to make music that "will stick to your ribs…music that will be around forever." Ru Williams is the fresh face of new R&B― a mix of urban groove and pop sensibilities. No longer the opening act, be sure to check him out. His star is shining bright and ready for top billing on any show!
@ruwilliams