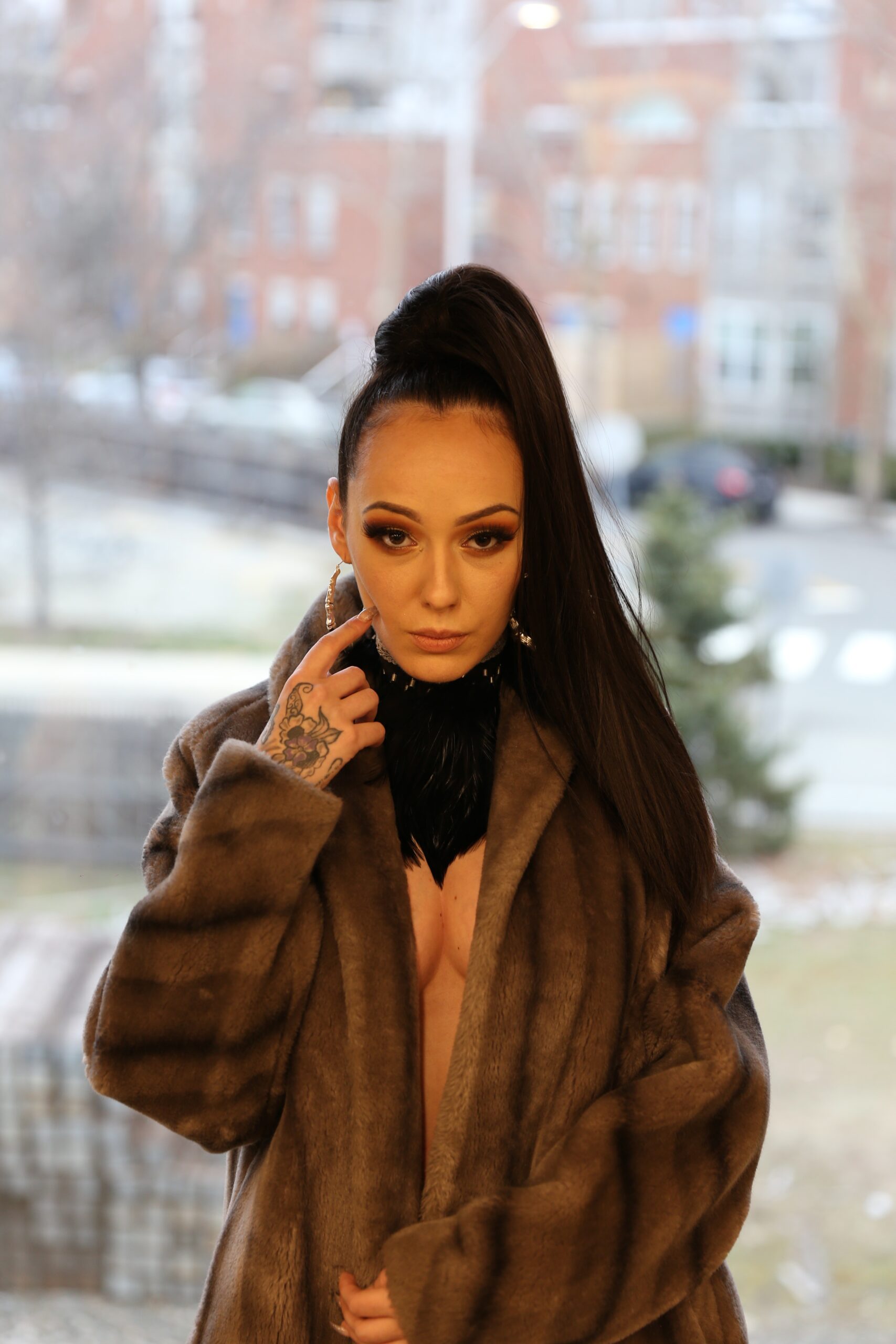 Spotlight Artist: Tynisha Keli
Tynisha Keli, is a Singer-Songwriter, Musician, Dancer, Model, Actress, Voice Coach & CEO of Siani Records originally from New Bedford MA.
Born in 1985, Tynisha started using her voice to imitate sounds at age 7 and continued to sing through her early teens.  In 1999, Keli met Scott Ross (alias Scottie Gee), a former member of the platinum hip-hop group Marky Mark and the Funky Bunch, who agreed to assist her career. He coached her after school, acting as both manager and father figure.  She moved to Los Angeles a year later and landed a spot in a pop girl group, Gyrlz Society. The group released one single, the group's only song "Respect Me" in 2002 under MCA Records.  Once the group disbanded, Tynisha went solo and signed to Warner Bros. Records and worked with Kara DioGuardi, a prominent songwriter/producer. She released the production company and started working with different producers including Bryan-Michael Cox, J.U.S.T.I.C.E. League, Tha Cornaboyz, Robin Thicke, and Rico Love. The album was recorded from 2006 to 2008, and was released in Japan in early 2009. It debuted at number 12 at Japan Oricon Albums Chart and sold over 600,000 copies to date, which was a commercial success for Keli. The first single "I Wish You Loved Me" was released on 2007 and the video was released one year later in 2008. The single debuted in Japan at number 25 in 2009. The second single "Shatter'd", released a few months later, is her first Top 10 song which peaked at number 5 and reached number four on Billboard's Japan Hot 100.
The Chronicles of TK, was released in Japan on April 22, 2009. The album peaked at number twelve on the Japanese Albums Chart, and sold 600,000 copies in Japan. The album's second single, Shatter'd, reached number four on Billboard's Japan Hot 100. Her second album, The 5th Element was released in August 2010 in Japan. It debuted at number one on Japan's iTunes, the first single released off the album "Love Hurts" also debuted at number one. The album peaked at number thirty-six on the Japanese Albums Chart.
In 2013, Tynisha had irreparable differences with Management and Warner Brothers and parted ways.  After a long hiatus, in 2017 she started working on her third album "The Chronicles of TK Pt II" and released a new song on her Facebook and reverbnation called "Sleeping Alone." The single was her first project released by her own indie label "Sinai Records".  
In 2023 Tynisha is focused on releasing the New LP, Videos so be on the lookout!
@theetynishakeli