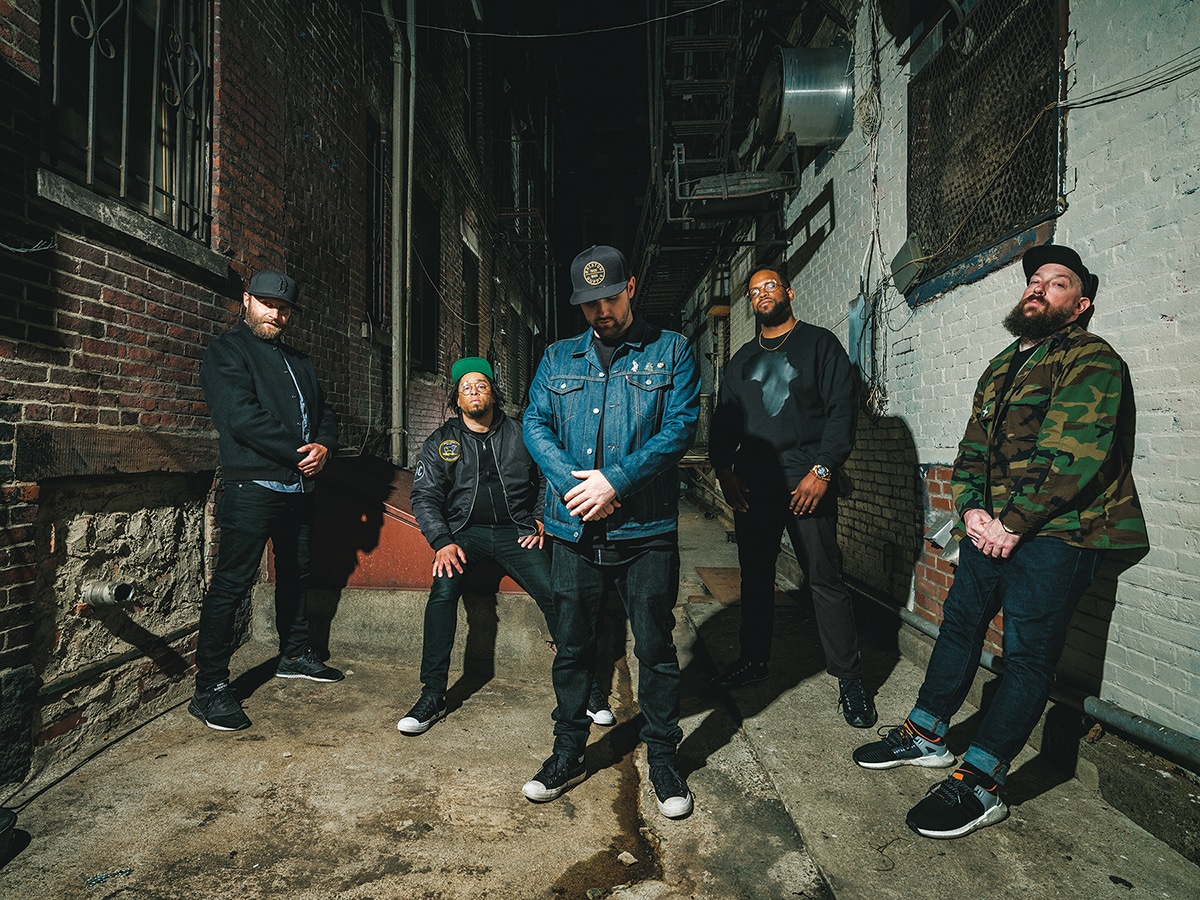 Spotlight Artists: STL GLD
On this episode, STL GLD members Moe Pope & The Arcitype talk about:
Their individual backgrounds
How they met
How STL GLD came together
Their view on New England's Urban Music Culture
Their latest single MSK
And much more…
About STL GLD
Moe Pope. The Arcitype. Christopher Talken. Jonathan Ulman. Tim Hall. Together they are STL GLD.
On the surface, STL GLD are a Hip Hop band. However, through captivating performances, STL GLD continually push beyond the traditions of Hip Hop with genre bending compositions. Multifaceted and complex, their live show sees elements of hip hop, rock, punk, and cinematic orchestra all coming together for an unforgettable live experience. Creators of such dynamic experiences, STL GLD were crowned winners of "Live Artist of the Year" at the 2018 Boston Music Awards and named "Boston's Best Band" by Improper Bostonian.
Their sophomore album 'Torch Song' ("Album of the Year" in 2017) paved the way for a wild ride in 2018, which saw them share the stage with the likes of Eminem, Khalid, and The Roots. Their 2019 full length release, 'The New Normal' broke down barriers and set new standards through collaborations with The Boston Museum of Fine Arts, and now, The Boston Symphony Orchestra.
@STLGLD