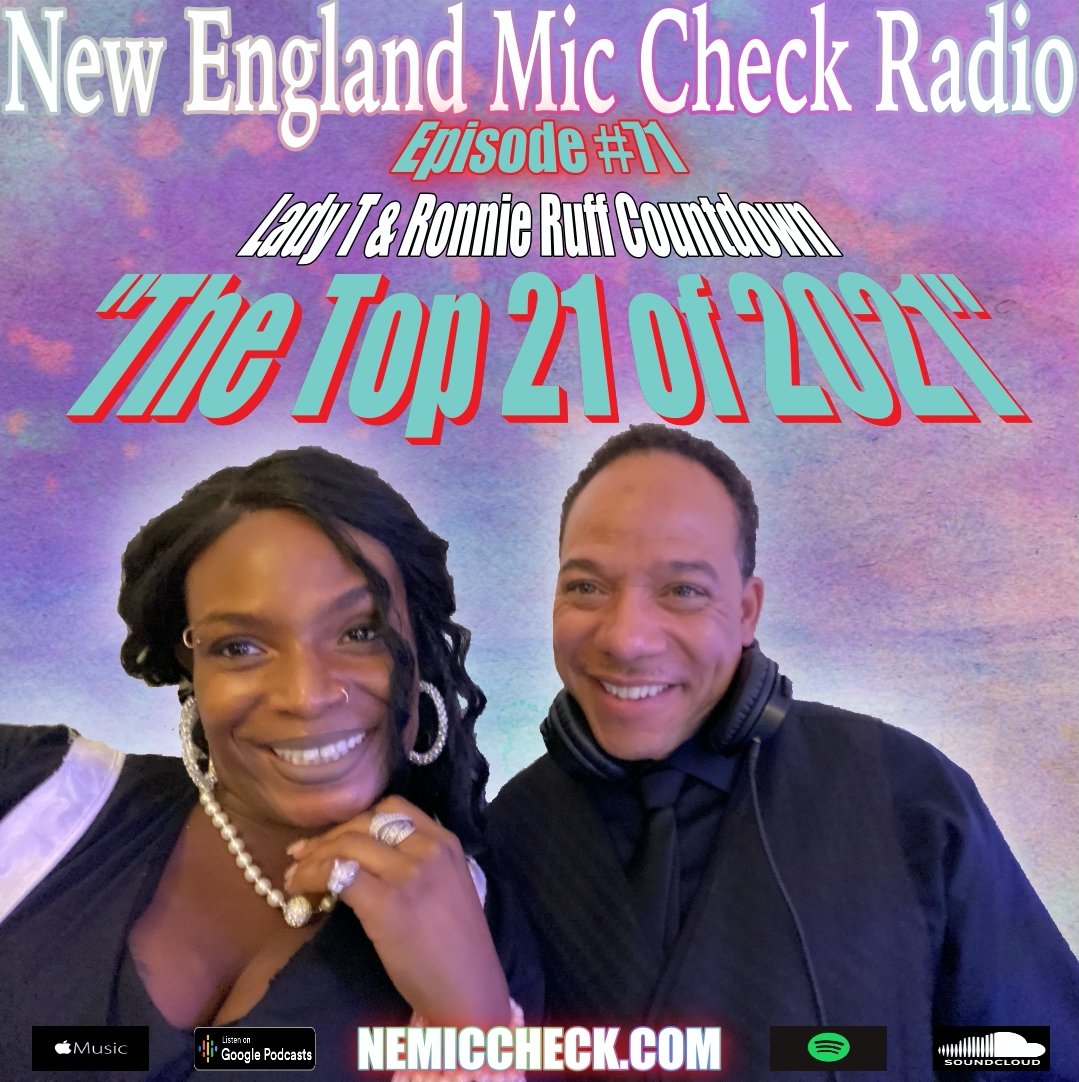 Episode #71 – The Top 21 of 2021 Countdown
Posted on
January 12, 2022
In case you missed the Top 21 of 2021 on New Year's Day, we have it NOW for you on Episode #71.
Ronnie Ruff & Lady T countdown your votes for the top songs in the region last year.  Congratulations to all of these incredible hard working artists whose songs were voted in by our worldwide audience.  The world is listening and appreciates your contributions to the Region's Urban Music Scene and the Culture.  Listen to find out where your favorite songs ranked and continue to Blaze New England Mic Check Radio throughout 2022… We Are Here For You & Here To Stay!!
@bia @chriswebby @coileray @dadremusic @imaliltcup @itsmirandarae @Jarvmakesmusic @joynerLucas @livinanoyd @millyz @oompoutloud @shaybandzomt @snowsa_ @spizzyspose @statikselekt1 @stargyaltrippy @stlgld @supersmashbroz @termanologyst @therealkaitlynmorell 
LISTEN NOW at nemiccheck.com or your favorite DSP.